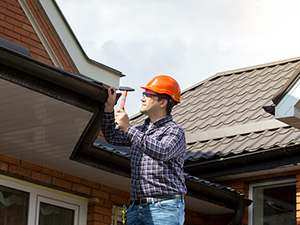 A commercial roof is a significant investment on your part that has a lifespan of multiple decades. However, for it to stay pristine throughout this time, its maintenance must be top-notch. A roof inspection is a primary step for any roofing maintenance program. If conducted at regular intervals, it plays a decisive role in rooting out any problems associated with your roof before they get out of hand. If your commercial or industrial building is based in Liberty, MO, and your roof has incurred a problem, or you feel like it could use an inspection, feel free to give a call to Blue Rain Roofing & Restoration any time at (816) 358-7663 for a comprehensive roof inspection.
Thorough Roof Inspection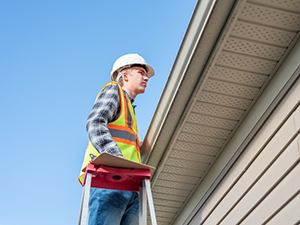 At Blue Rain Roofing & Restoration, we are well aware of how crucial a roof inspection is to the proper working and longevity of your commercial roof. Since we are constantly working to ensure that every commercial building owner in Missouri gets a dependable roof, our detailed roof inspection service comes at an extremely fair price.
Dependable Roof Repairs, Restoration, and Replacement
Apart from being exceptional at rooting out the source of roof problems, our roofing specialists excel in applying long-standing solutions. The assessment of our roof inspection could indicate that your roof requires either a few repairs, a roof coating, or a complete roof replacement. However, you should know that, in most cases, repairing or restoring your roof is enough to allow your roof to get back on track. We will never suggest a costly and time-consuming roof replacement project when other inexpensive measures are viable.
Call Us Today!
Are you on the lookout for a renowned roofing company for the inspection of your commercial roof in Liberty, MO? Well, look no further than Blue Rain Roofing & Restoration. The qualified craftsmen of Blue Rain Roofing & Restoration are known across Missouri for their extraordinary craftsmanship. So, call them at (816) 358-7663 and let them run an evaluation of your roof.