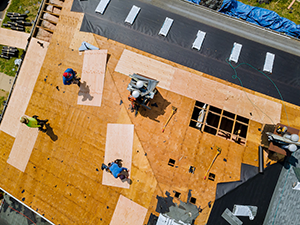 The roof atop your home in Missouri is a heavy investment on your part. To get a deserving return out of it, you will need access to first-grade residential roofing services at all times. Unfortunately, though, just like everything else, the lifetime of a roof is bound to run out at one point or the other. If that time has come for the roof of your home or is just around the corner, you must get in touch with the premier roof replacement professionals in your town. As a homeowner in Liberty, MO, your best choice should be to hire Blue Rain Roofing & Restoration. Our expert roofers have been conducting perfect roof replacements across the state of Missouri for multiple years now, and they are trying to set the bar at a greater height. Call us today at (816) 358-7663 to schedule your roof replacement project.
Honest Roofing Professionals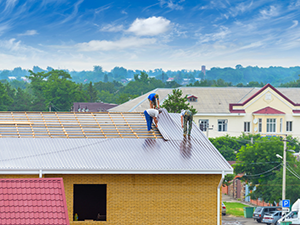 Blue Rain Roofing & Restoration employs reliable roofers who can be relied upon, regardless of the nature or scale of the problem on the roof of your home. While many roofing contractors in Missouri may trick you into acquiring a roof replacement, we will always suggest the more cost-effective alternative if possible – that is a roof restoration.
To figure out the best interests of your troublesome roof, our roofing technicians carry out a comprehensive evaluation of your existing roof, covering every single inch of it. Using their findings and their extensive knowledge of the roofing industry, they will propose the best course of action in the future. If it happens to be a full-fledged roof replacement, know that there is nothing to worry about, as with their world-class craftsmanship and the use of supreme materials, they can tackle just about any roofing problem with ease.
Call Us Today!
Booking a roof replacement project is a task that can stress out the homeowners. However, if your home is located in Liberty, MO, Blue Rain Roofing & Restoration is here to tend to your roofing needs. Contact us today at (816) 358-7663 for more details.