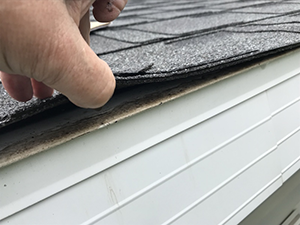 Leaking is probably the most frequent problem incurred by residential roofs. Regardless of the cause – natural disasters, a fallen tree, or anything else – your roof can develop tears and cracks, allowing water to seep through and into the interiors of your building. Suppose you are a homeowner in Liberty, MO, and your roof has a leaking problem. In that case, you can entrust your roof to the expert craftsmen of Blue Rain Roofing & Restoration. We excel in all forms of roofing services, including leak detection and repair. Get in touch with us today at (816) 358-7663 for more details.
24/7 Expert Assistance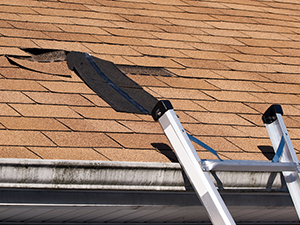 The roof of your home is the shield of protection for you and your family from the severities of different seasons. Therefore, whenever it runs into any problems, you should try your best to sort it out, which means immediately reaching out to the professional roofers of Blue Rain Roofing & Restoration. Our professionals provide their top-of-the-line service 24/7, so whenever you ring their bell, you can expect them to arrive at your home within an hour. They will start by running a no-cost, detailed evaluation of your roof to determine what sort of leak they are dealing with. Worry not, though, as irrespective of how seemingly intricate this leak is, our roofing specialists have the capacity to deal with it successfully and in a trouble-free manner.
Supreme Roofing Products
If you want to get rid of a leaking problem permanently, you must tend to it using supreme roofing materials. That is just the reason why our dependable roofers only use materials from the top-notch roof manufacturers in the market.
Reach Out Today!
If you are a homeowner in Liberty, MO, and are looking for reliable and long-lasting roof repairs, look no further than Blue Rain Roofing & Restoration. Due to our considerable experience spanning multiple decades, we can deal with just about any form of a roofing leak. Reach out to us today at (816) 358-7663 for a low-cost roof inspection.