If you want to get the maximum potential out of the roof sitting on top of your home, you must resort to its proper maintenance, which means tackling its problems with first-grade roofing services. With a wide range of roofing contractors available in the state of Missouri, selecting the right one for your needs can be a formidable task. Fortunately for you, as a homeowner in Liberty, MO, you can count on Blue Rain Roofing & Restoration for all sorts of residential roofing services. Our seasoned craftsmen boast years of experience in handling various roofing problems. Therefore, they have what it takes to set your roof on the path to longevity in a concise period. Contact us any time at (816) 358-7663 for further details.
Dependable Services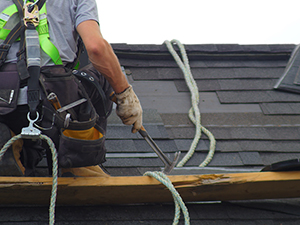 Blue Rain Roofing & Restoration is a full-service roofing contractor, which is why we offer you all types of roofing services. From a comprehensive roof check-up to a full-fledged replacement, we have all your needs covered.
In our services, our qualified technicians bring world-class artistry to the fold. They also only use superior quality roofing materials so that the work carried out on your roof lasts for decades.
Custom-Tailored Solutions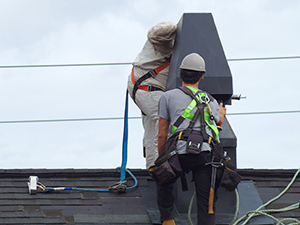 There is no shortage of roofing contractors skilled in the same roofing services as Blue Rain Roofing & Restoration. However, our state-of-the-art, personalized solutions are what set us apart. Before we kickstart your roofing project, our proficient roofers run a thorough inspection of your roof and ask you about your needs, preferences, and budget. After evaluating your roof, which is out of the way, they provide you with the most viable solution and offer you a no-obligation quotation.
After being permitted by you, they start the job right away!
Reach Out Today!
Are you looking for a trustworthy residential roofing contractor in Liberty, MO? Well, Blue Rain Roofing & Restoration is your best bet. Our roofing crew consists of highly professional and qualified roofers who can handle whatever your roof has in store for them. Get in touch with them at (816) 358-7663 for more details.