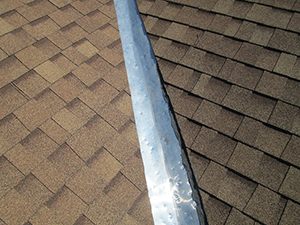 If your home has a hail damaged roof, the sooner you get a roofer to swing by to inspect it, the better. If you are in Liberty, MO, Blue Rain Roofing & Restoration is a company with a tremendous track record. You can depend on our team for fast and cost-effective solutions. To learn how our services work, please call us at (816) 358-7663 today.
Roof Leak Detection
Locating roof problems is one of the things that we do best here at Blue Rain Roofing & Restoration. Our roofing specialists are trained in roof leak detection and know how to locate those tough-to-find roof problems. Once found, our experienced team will develop a practical solution for your roof to get it back to being leak-free. Whenever a hail storm passes through, you can contact our roofing specialists, and we will determine the right solutions for your home's roof system.
Fast Response Times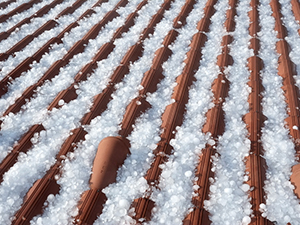 Getting out to people's buildings shortly after they reach out to us is crucial. After all, the more prolonged roof problems are left unresolved, water damage can spread. For fast response times from roofing specialists who can handle any roof problem, choose the experts at Blue Rain Roofing & Restoration. We'll fix your home's roof up after being damaged by a hail storm so that it can be back to being completely leak-free once again.
About Our Company
Finding a team of roofing specialists who can tackle any project is not always easy. If you are in the state of Missouri, you can't go wrong when you choose the team at Blue Rain Roofing & Restoration for a project. Our roofing specialists have seen it all and can help with an extensive range of solutions. When you contact our company, our team will provide quick assistance.
Call Us Today!
A hail storm can do a number on a roof. To reverse the effects of hail, the people of Liberty, MO, can always depend on Blue Rain Roofing & Restoration. We'll fix up your storm damaged roof effectively and at a great price. It starts by simply calling our team today at (816) 358-7663.