When you require roof installation experts for a residential roofing project in Liberty, MO, get in touch with Blue Rain Roofing & Restoration today at (816) 358-7663. Our craftsmen have continued to show that they can handle any roofing project. Find out why we have one of the best reputations for roofing companies in the state of Missouri.
Why Blue Rain Roofing?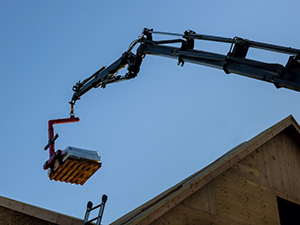 It may not be too difficult to find roofing companies to take on your project. However, finding ones that you can rely on for first-rate craftsmanship and customer support is a different story. If you would like to get in touch with a dedicated roofing company, contact the experienced team at Blue Rain Roofing & Restoration today.
Quality Customer Service
Miscommunication can lead to a lot of headaches and project delays. At Blue Rain Roofing, we make sure that our customer service is exceptional so that these miscommunications do not happen. If you want a roofing company that you can trust whenever your roof needs work, give us a call today.
Timely Project Completion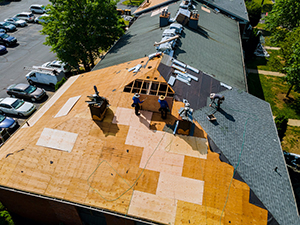 There are lots of things to look for in a roofing company. Apart from craftsmanship, customer service, and prices, you want to find a roofing company that will be able to take care of your roof's issues shortly after you call. For timely project completion and much more, the people of Missouri can always rely on Blue Rain Roofing & Restoration.
Choose Us For A New Roof!
A roof is a crucial piece of your home. When you choose the wrong company, you could end up wasting thousands of dollars and a whole lot of time dealing with your home's roof system. To ensure that all needed roofing projects are completed correctly, choose the reputable crew at Blue Rain Roofing & Restoration. The best time to call us is when your home needs a new roof installed.
Call Us Today!
For roof installation professionals in Liberty, MO, you will want to choose Blue Rain Roofing & Restoration. Our team has a superb track record and will have your home's new roof started on the right foot. To receive an estimate on new roof installation, you can begin by calling our experts at (816) 358-7663.