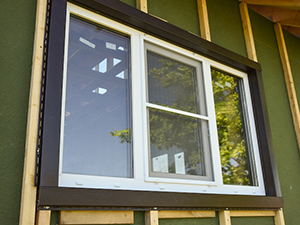 A German manufacturer by the name of Trocal invented vinyl windows. He did this because of the war causing the price for aluminum to increase as well as the increase in difficulty in finding natural materials. Over the years vinyl windows have increased in popularity. The original design has seen some upgrades over the last few years, making them even stronger and more energy efficient.
When looking for a company that specializes in vinyl window replacements in and around Independence, MO look no further than Blue Rain Roofing and Restoration to take care of your vinyl window replacement. Call us today to get more information on vinyl window replacement (816) 358-7663.
Energy Efficient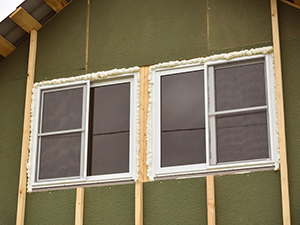 Vinyl windows have insulation in the frame creating a barrier between the outside and inside of your building. This barrier keeps your heating and cooling inside your building as well as keeps your building from being drafty. Thus, changing out your old windows for new vinyl windows will help you save money through your utility bills. Vinyl windows only require you to clean them when they get dirty because they do not need scrapping or repainting. These windows are more durable than those that have wood or metal frames as they do not rust nor become corroded.
Affordability
Vinyl windows are more cost effective than their more traditional counterparts. This is great savings for you right off the top. However, this does not reflect the quality of the vinyl windows. Contracting our company to manage your window replacement comes with high quality vinyl windows as well as our expert craftsmen that specialize in vinyl window replacements.
Contact Us Today!
We want to help you get the most out of your vinyl window replacement and ensure that your vinyl window replacement is done correctly for you the first time. If you are in Independence, MO, or the surrounding area and are ready to get new windows for your residential or commercial building give Blue Rain Roofing and Restoration a call today. We will gladly set up a meeting for you with one of our vinyl window experts to ensure all your questions are answered thoroughly so that you have all of the facts before you decide on working with our company. Call us today at (816) 358-7663.