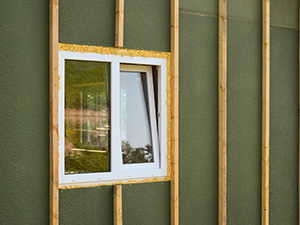 When it comes to siding on your building there are several options. The one we are specifically looking at today is vinyl siding. Vinyl siding is incredibly durable and comes in a variety of colors as well as textures, this helps to allow you another way to reflect your personality with your home or business. If your residential or commercial building is in Raytown, MO, or the surrounding area and you are ready to get vinyl siding installed on your building give Blue Rain and Restoration a call at (816) 358-7663.
New Construction
All the walls have been installed and the roof is in place. The last piece to this puzzle is the vinyl siding installation. This step is just as important as the roof as it is the first thing people will see when they walk up. On a new construction site it is easy for this step to be an afterthought. But if you have us take charge of your vinyl siding installation, we can guarantee that it will be installed correctly the first time.
Replacing Old Siding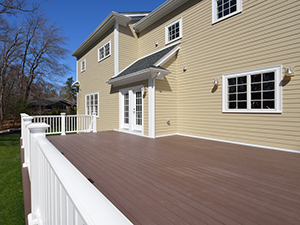 There comes a time when you need to replace your old siding. Whether it is due to the age of your siding, or if something damaged the siding beyond repair. This gives you the perfect excuse to have new vinyl siding installed. Vinyl siding will help improve the look of your building as well as cut out any drafts that your old siding was allowing to slip into your building. This means that your building will be more energy efficient, that will keep more of your hard-earned money in your pocket.
Contact Us Now
Sometimes siding gets put on the back burner of our minds but it will come to the foreground when there is a problem. Having Blue Rain and Restoration there for your vinyl siding installation will give you the confidence that comes with the knowledge that your siding has been installed properly. We work with residential owners as well as commercial building owners to ensure their vinyl siding is ready for what is thrown at it. Contact us today if your building is in the Raytown, MO area and you need a vinyl siding installation done quickly and correctly (816) 358-7663. Vinyl siding allows your building to look beautiful and be energy efficient for years.