Are you looking to enhance the beauty and energy efficiency of your building? If so, choose the skilled window contractors at Blue Rain Roofing & Restoration in Gardner, KS. We understand the importance of well-maintained windows for the comfort and aesthetics of your building, and that's why we take pride in offering top-notch window solutions. With our skilled team of professionals and a commitment to excellence, we are dedicated to transforming your building. Contact us today at 816-358-7663 to experience the difference we can make!
Our Services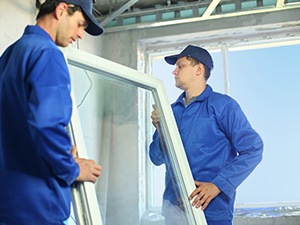 We offer a comprehensive range of window services to meet your needs. Our expertise extends to various window types, including casement, double-hung, sliding, and bay. Whether you need repairs, a replacement, or an installation, we can help!
Repairs: Over time, windows can develop issues such as broken glass or damaged frames. Our skilled team can efficiently identify and address these problems, restoring your windows to their optimal condition.
Replacement: If your windows are outdated, inefficient, or beyond repair, we offer high-quality window replacement services. We provide a variety of options to suit your preferences and budget, ensuring improved energy efficiency and aesthetics.
Installations: If you're planning to add new windows to your building, our experienced professionals will handle the entire installation process with precision, ensuring a seamless and secure fit.
Benefits of Choosing Us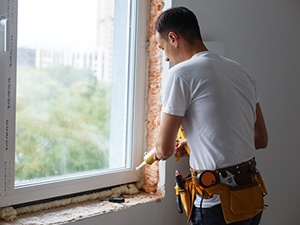 Skilled and Professional Team: Our contractors are highly skilled, licensed, and insured professionals with years of experience in the industry. We take pride in our attention to detail and commitment to delivering exceptional results.
Energy Efficiency: Upgrading your windows can significantly enhance your building's energy efficiency. Our energy-efficient windows help reduce heating and cooling costs, providing long-term savings on utility bills.
Increased Property Value: Well-maintained and aesthetically pleasing windows can increase the resale value of your building. By choosing our services, you can improve the overall appearance and value of your property.
Enhanced Visual Appeal: The right windows can transform the look of your building, adding to its visual appeal. Our wide selection of styles ensures you find the perfect match for your structure.
Personalized Solutions: We understand that every building owner has unique needs. That's why we offer personalized solutions tailored to your specific situation.
Call Us Today
When it comes to window contractors in Gardner, KS, the team at Blue Rain Roofing & Restoration is your top choice. Our skilled crew of professionals is dedicated to providing a wide range of window solutions to enhance your building's beauty, energy efficiency, and value. Don't wait any longer! Contact us today at 816-358-7663, and let us serve you.