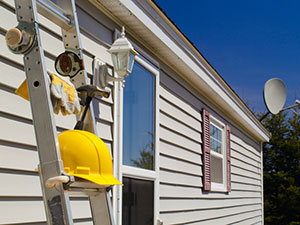 Replacing your siding can significantly improve your building's functionality and visual appeal. Siding replacement is a wise investment that offers a wide variety of benefits. The team at Blue Rain Roofing & Restoration in Raytown, MO, is here to offer expert siding installation services. Call us today at 816-358-7663 to learn more!
Key Benefits
Improved Energy Efficiency
One of the main benefits of replacing your siding is improved energy efficiency. New siding materials and installation techniques help reduce air leakage and heat transfer, which results in lower energy bills. In fact, according to the Department of Energy, replacing old, inefficient siding can save building owners up to 20% on heating and cooling costs.
Improved Visual Appeal
Your building's siding is one of the first things potential clients notice, but old or worn-out siding can make your structure look tired and outdated. By investing in new siding, you can instantly transform the look of your building and increase its value.
Your Options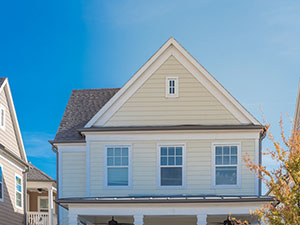 When looking for the right siding material for you, there are many options available. For example, vinyl siding is popular due to its affordability, durability, and low maintenance requirements. Fiber cement siding is another popular option, known for its durability, fire resistance, and ability to mimic natural wood siding. Other options include aluminum, steel, and wood, each with unique benefits and disadvantages. Our team will help you explore your options to find the best one for you.
When looking for a professional siding contractor, it is important to choose a company with a track record of success. Our contractors are licensed, insured, and experienced in siding installation services.
Why Choose Us
We take pride in delivering high-quality siding replacement services to building owners throughout the region. Our team of experienced professionals uses only the best materials and installation techniques to ensure your new siding is fully functional and visually appealing.
Contact Us Today
If you're considering a siding replacement project, don't hesitate to contact the team at Blue Rain Roofing & Restoration in Raytown, MO. We'll work with you to assess your needs and recommend the best siding options for your situation. With our help, you can transform the look and functionality of your building and enjoy the many benefits of new siding. Call us today at 816-358-7663!