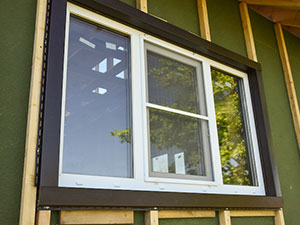 If you want to upgrade your building's appearance, then replacing your vinyl windows is a smart choice. Vinyl windows are popular among building owners due to their affordability, energy efficiency, and low maintenance requirements. The team at Blue Rain Roofing & Restoration in Raytown, MO, offers expert vinyl window replacement services. Call us today at 816-358-7663 to learn more!
Benefits
Enhanced Appearance
New vinyl windows can transform the look of your building, enhancing its visual appeal and increasing your property's value. Vinyl windows are available in various styles, colors, and finishes, making it easy to find a look that complements your building's design.
Easy Maintenance
Vinyl windows require very little maintenance compared to other types of windows. They do not need to be painted, and you can clean them easily with a solution of soap and water. Vinyl windows are a great solution for busy property owners who would like to focus on more important things.
Durability
Vinyl windows are highly durable and can withstand harsh weather conditions and other environmental factors. They resist rot, mold, and mildew, and they won't corrode or warp over time. If properly maintained, your vinyl windows can provide many years of reliable performance.
Our Expertise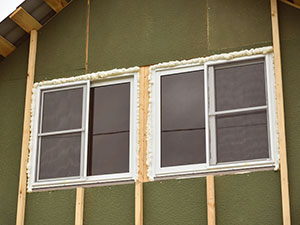 Our team specializes in providing our clients with high-quality vinyl window replacement services. Thanks to our expert installation methods and materials, your new windows will be both practical and aesthetically pleasing. We also provide a range of vinyl window choices, such as double-hung, casement, slider, and bay windows. Our team can provide their expert advice to choose the best option for your situation.
Competitive Pricing
Not only do we offer top-quality services, but we also make them available to our customers at reasonable prices. We begin any project with a consultation, which helps us understand your needs. We'll then provide you with a cost estimate that includes various options to choose from. We want to tailor our services to your needs!
Call Us Today
If you own a building in Raytown, MO, don't hesitate to contact the experts at Blue Rain Roofing & Restoration for your vinyl window replacement needs. With our help, you can enjoy the many benefits of new windows and transform the look and functionality of your building. Call us today at 816-358-7663 to get started!