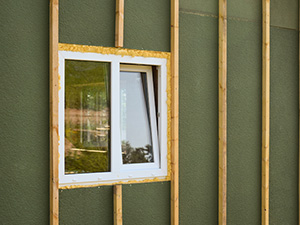 The team at Blue Rain Roofing & Restoration in Greenwood, MO, is your trusted partner for professional vinyl siding replacement services. With our commitment to excellence and customer satisfaction, we offer top-quality solutions to enhance your building's beauty, durability, and protection. If you want to upgrade your building's exterior with new vinyl siding, call us today at 816-358-7663!
Benefits of Siding Replacement
Enhanced Visual Appeal
New vinyl siding can dramatically improve your building's visual appeal, giving it a fresh, updated look. With a wide range of colors, styles, and textures, you can choose the perfect siding option to complement your building's architectural style and personal taste.
Increased Durability
Vinyl siding is known for its exceptional durability and resistance to weather conditions. It can withstand harsh elements, such as wind, rain, and extreme temperatures without warping, cracking, or fading. Replacing your old siding with new vinyl siding ensures long-lasting protection for your building.
Low Maintenance Requirements
Vinyl siding is virtually maintenance-free, requiring minimal upkeep compared to other siding materials. It does not need to be painted or stained, and simple cleaning with a mild detergent and water is usually sufficient to keep it looking its best. This saves you time and money on maintenance tasks.
Energy Efficiency
Vinyl siding can improve your building's energy efficiency. Insulated vinyl siding options are available, which help reduce heat transfer and improve insulation. This can lead to lower energy bills and a more comfortable interior environment.
Why Choose Us
Expertise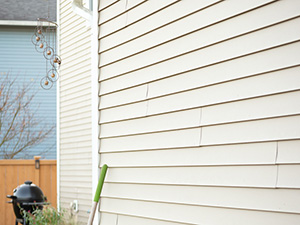 Our team of skilled professionals has extensive experience in vinyl siding replacement services. We know the latest industry trends, installation techniques, and best practices to ensure flawless and long-lasting results.
High-Quality Materials
We only work with reputable suppliers and offer top-quality vinyl siding materials known for their durability, weather resistance, and aesthetic appeal. Our team will help you select the ideal siding option that suits your style, preferences, and budget.
Professional Installation
Our expert team has the skills and tools to provide precise and efficient vinyl siding installation services. We pay attention to every detail, ensuring a seamless and attractive finish that will transform the exterior of your building.
Call Us Now
If you're considering vinyl siding replacement services for your building in Greenwood, MO, Blue Rain Roofing & Restoration is the company to trust. With our focus on customer satisfaction and dedication to providing top-quality services, we can enhance your building's beauty, protection, and energy efficiency. Call us today at 816-358-7663 to schedule your consultation!