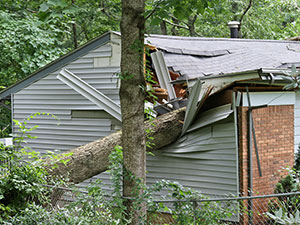 Mother Nature can unleash powerful and relentless weather patterns in an instant, resulting in significant storm damage to your building. Your property and its contents will be exposed to the elements, including wind, water, hail, and flying debris. You need storm damage restoration as soon as possible so that your property can be safe and recover quickly. Here are some things that will help you get ready for the worst. If you are from Blue Springs, MO, then look no further than Blue Rain Roofing & Restoration to help you care for your roof. Contact us at 816-358-7663.
It's Time to Clean up the Damage from a Storm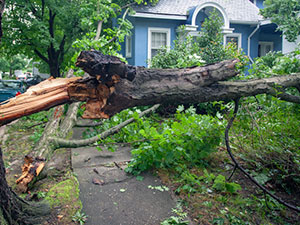 As soon as you call us, we will be on our way to help secure your property and prevent any further damage. Over the years, we have been able to successfully rebuild many buildings that have been damaged by storms. These are the kinds of situations in which our team's specialized abilities shine the most. New construction is vastly different from remodeling a portion of an existing building that has been damaged. In addition to matching the existing structure, it may be necessary to deal with any residual moisture in the building's components. If left unattended, it will result in the growth of mold.
You Can Count on Us.
Our ability to quickly mobilize our roofers and equipment to respond to storms of any size is unmatched by anyone else in the industry. After learning that a hurricane is heading your way or a tornado has landed, it is imperative that first you and your family are safe. After the storm has passed, the next most important thing is to have us come out to your location to assess the damage. After that, we will help you get started on the road to recovery by repairing the damage that has been done to your building. If you are from Blue Springs, MO, then look no further than Blue Rain Roofing & Restoration. After the storm has passed and you are safe, call us at 816-358-7663 so that we can come to save your commercial or industrial building.