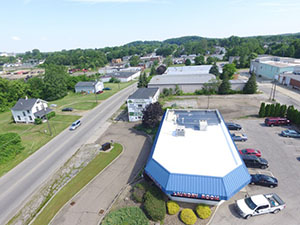 When you're unsure if your building's roof is ready to last through the long, cold winter here in Raymore, MO, call on the team of roofing experts at Blue Rain Roofing. We're honored to be the go-to commercial roofing company for building owners, property managers, and more throughout the area and we know you won't be disappointed with the quality service you receive in every way when you trust your roof to us. Leading the way for companies in the Kansas City Metro area, we're proud to have the opportunity to serve you. Give us a call today at (816) 358 – 7663 and know you have a roof you can always count on!
24/7 Assistance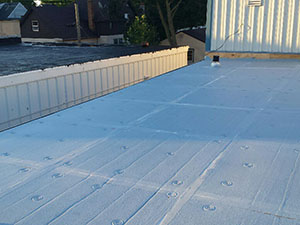 At Blue Rain Roofing, we've seen the devastation mother nature can cause to your roof and home or building. When disaster strikes your property, knowing who to call can take away a big stressor and at Blue Rain Roofing, we're proud to be here for you 24/7. No matter when your roof has incurred damage, you can rest easy knowing our experts will be right out to get any damage secured as quickly as possible. Keep our number on hand so you can have one less thing to worry about when dealing with a damaged roof!
Maintenance Plans
The team at Blue Rain Roofing brings the Kansas City area a complete list of quality commercial roofing services and solutions at fair prices and one way we are able to continually bring our customers success with each roof is with our preventative roof maintenance plans. These plans will allow your roof to get any repairs or services it requires at the ideal times leaving less room for large, costly repairs. Keep things simple and help your roof succeed, call Blue Rain Roofing today and find out more about how we're here to help!
Reach Out Today
Blue Rain Roofing has been delivering effective roofing solutions throughout Raymore, MO for years and we look forward to helping more customers get long, successful lives from their roofs. Leading the way for commercial roofing companies, we're sure you'll love the quality you receive when you put your roof in our hands. Reach out today at (816) 358 – 7663.