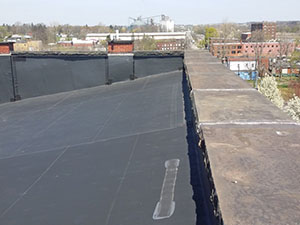 A simple roof inspection should be just that and with Blue Rain Roofing, it always will be. We know the incredible value of a professional roof inspection, especially here in the Prairie Village, KS area. We see troublesome weather year-round that can test our roofs, both at home and the office and at Blue Rain Roofing, we're proud to bring you the peace of mind you deserve. As a full-service roofing contractor, we have both residential and commercial roofing services and solutions available and our skilled roofing professionals will ensure your roof gets the specialized care it requires to last. With such a major investment, why allow it to fail sooner than necessary, after all, your roof was designed to last for decades! Keep your roof and your budget happy and keep your roof inspected with the crew at Blue Rain Roofing! Reach out today at (816) 358 – 7663 and know your roof will get what it needs to do the job right for years!
Emergency Services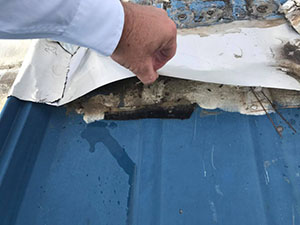 Here at Blue Rain Roofing, we offer emergency services that are available 24/7 because we have seen the incredible benefits of keeping any damage from spreading. Whether you have a roof that's been damaged by a recent storm or if you are dealing with an unexpected leak, we've got the right team that will get things resolved right away! Keeping your roof inspected on the regular is a great way to avoid the need for emergency services, while you can't control things such as fallen trees and other issues, you can make sure your roof is in the finest condition possible so that any damage causes as little worry as possible. Whatever the needs of your roof are, our team is ready to get them handled right away!
Call Today
Schedule a roof inspection today and know the freezing rain and ice won't be a worry this winter! Blue Rain Roofing is here to help with all your residential and commercial roofing needs throughout Prairie Village, KS. A roof inspection is a simple way to help your roof succeed and we look forward to working with you! Give us a call today at (816) 358 – 7663.