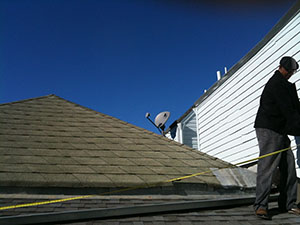 Looking for the leading roofing contractor in Lenexa, KS and the surrounding areas so you can continue to have a trustworthy roof atop your home? Blue Rain Roofing & Restoration is honored and grateful to be the top option throughout the community and we're proud to bring you a complete list of residential roofing services and solutions that will help your roof succeed long down the road. Most residential roofing systems were designed to last for decades, but that's not without the proper care and maintenance along the way. Keep things in great shape with Blue Rain Roofing & Restoration working for you! Give us a call at (816) 358 – 7663 and schedule your spring roof inspection today to ensure your home's roof is ready for the storms of summer that are sure to be ahead!
Full-Service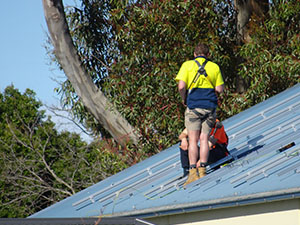 As a full-service roofing contractor, our team of professionals comes fully equipped to handle anything your roof might need throughout its long life. If you're dealing with a pesky leak that other teams have failed to resolve, we'll work to find the source quickly, and effectively get things repaired and restored to ensure water can't find its way in your home leaving damage behind. If you had gutters damaged from the recent ice storms, we offer gutter repair and replacement services as well! While they aren't directly part of your roof, gutters do play a crucial role in diverting water away from your home properly and if they can't do so the right way, you could be left with water seeping its way into your foundation. From minute repairs to full scale replacements, we've got the team your home's roof needs to succeed for the long haul! Call our office today and get a free roofing estimate!
Reach Out Today
Looking for a team of reputable roofing professionals in the Lenexa, KS area? Blue Rain Roofing & Restoration is the full-service roofing contractor ready to work for you so you can have the peace of mind of confident protection you deserve! Being a homeowner comes with many tasks and worrying about your roof doesn't have to be one of them! Reach out to our team today at (816) 358 – 7663.