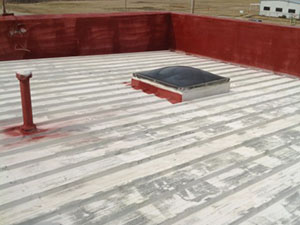 If you're looking for the leading roofing contractor in the Leawood, KS area, Blue Rain Roofing & Restoration is honored to be the top choice for homeowners, building owners, property managers, and more. Because we're a full-service roofing contractor, we provide a complete list of services and solutions for all types of residential and commercial roofs. We bring you value driven, honest repairs and services that will help your roof succeed for the long term, no matter the kind! Work with the best and keep yourself worry free about the roof atop your home or building, call our team today at (816) 358 – 7663.
Full-Service Contractor
At Blue Rain Roofing & Restoration, we truly do it all and mean it when we say we're a full-service roofing contractor. Our roofing professionals are trained in all areas of roofing, both residential and commercial and every service we complete on your roof will always be done by our in-house roofing professionals. We never subcontract out our work, this means you can rest easy knowing you're always in the right, reliable hands and won't be left to deal with a subpar contractor you know nothing about. Our list of roofing services includes: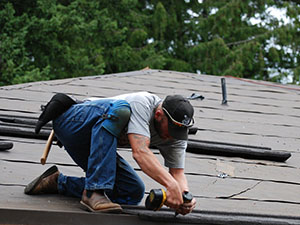 Roof inspections
Leak detection
Roof repairs
Re-roofs
Roof coatings and restorations
Roof maintenance programs
Roof installations and replacements
Gutter services
Siding services
Claims assistance
And more!
With roofing professionals that stay committed to providing each of our customers and their roofs with the best of it all, you can be sure you'll soon have a reliable roof you can trust in again and you'll be able to stay focused on your other tasks at hand. Let the professionals take care of your roof and help you maximize the life you get from it, maximize your investment with Blue Rain Roofing & Restoration working for you!
Reach Out Today
When you have a leading roofing contractor ready to work for you, you'll be able to breath a little easier knowing your roof will soon be back in peak performing condition. Whether you're looking for a roofer to help at home or the office, Blue Rain Roofing & Restoration is the team you can trust in Leawood, KS. Just reach out to our professionals today at (816) 358 – 7663.