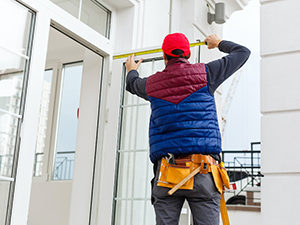 For six decades, vinyl has been used to make new windows. They have not always had the best reputation, but many manufacturers have worked to build a better product than what was available even a decade ago. If you are looking at getting vinyl window replacement in Lee's Summit, MO, call Blue Rain Roofing and Restoration at (816) 358-7663.
Nowadays, new vinyl windows are the most common replacement windows and new construction windows. If you are on the fence about whether vinyl is right for your home, here are some things you should know as you make your decision.
Vinyl has numerous advantages.
Some of the benefits new vinyl windows offer are also in the types of new windows. Other than increased energy efficiency, here are a few of the other benefits that they offer:
It is virtually maintenance-free — there is no sanding, painting, or staining. Just like all windows, you will still have to wash the windows, screens, and sills from time to time. as well as make sure they are properly caulked.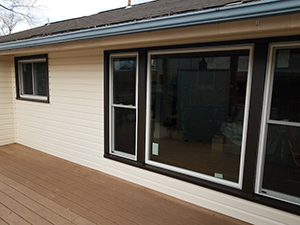 They are Weather Resistant – Unlike wood and metal windows, vinyl does not warp or rot when exposed to weather and temperatures. Plus, pests have no interest in them.
More Sound Insulation -One of the biggest surprises our customers get to enjoy from their new windows is how much quieter it is inside their home.
Some manufacturers offer custom vinyl colors. Most offer a wide variety of standard options in color. Plus, you can get about any window style and size with a variety of grid options and hardware in addition to gas fills depending on the manufacturer.
Most affordable replacement windows:
One of the reasons they are the most popular new and replacement windows is that they are the most affordable window type on the market. When you compare a clad, aluminum, wood, or fiberglass window of the same size and style that has the same energy efficiency rating and a similar warranty and features, you will find that the vinyl window is the most affordable option.
Choose affordable replacement window systems for your new vinyl windows.
We offer new vinyl windows by several manufacturers. The products we sell and install come with exceptional warranties as well as our installation guarantee. If you would like to learn more about vinyl windows in Lee's Summit, MO, call Blue Rain Roofing and Restoration today. Call 816-358-7663.