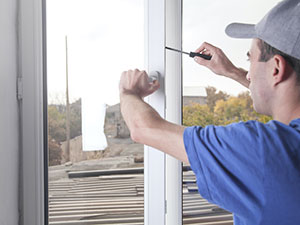 Are you looking to get your windows replaced in Blue Springs, MO? Do not just hire any company. Hire a company that you can trust to do the project with care and respect. Blue Rain Roofing and Restoration will install your windows with precision. Call us right away at (816) 358-7663. A good window will keep your utility costs low and give your home or business a nice look.
When your windows start showing their age, the people of Blue Springs should turn to Blue Rain Roofing and Restoration. Determining that it is time for a sleeker, more up-to-date window can be a daunting task that you do not have to face alone. We collaborate with our clients to determine which windows they would like to use, as well as the look they are going for and what their budget is to make their dreams become realities.
Window Replacement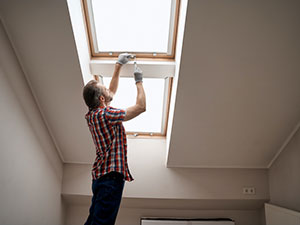 Our installation team will begin by carefully pulling out the old windows and their frames. We will do this with great care to ensure no damage is done to the rest of the building structure. After that, we'll add any extra insulation that's needed and clean up any mess we make.
Next, our crew will be ready to install your new windows. After gently placing your new window in its new home and making sure it is level, our crew will then secure each window with professional-grade wrapping and some nails. After a quick coating of sealant, the installation is done.
The Clean Up
A large window installation can be exceedingly difficult for a crew that does not have as much experience as we have. Our team is specifically trained to install your windows with accuracy and care, with most installations being fully completed within two hours of starting, leaving nothing behind other than a beautiful newly installed window(s) and a happy owner.
Call Today
From the moment you call our team to the moment we drive away from a job well done, our team at Blue Rain Roofing and Restorations is committed to providing each of our customers with high-quality windows and the best service possible. Call us today at (816) 358-7663 to experience the positive difference we bring to your next window project in Blue Springs, MO.