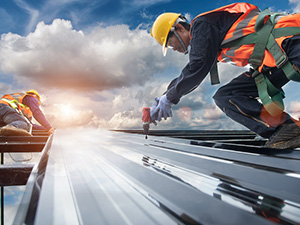 Choosing the right roofing contractor for your project is critical. Blue Rain Roofing & Restoration in Grandview, MO, is a top-rated contractor offering various services, including repairs, replacements, and maintenance. Call us today at 816-358-7663 to learn more!
Benefits of a Roofing Contractor
Working with a reputable roofing contractor comes with several benefits. First of all, a professional contractor has the necessary skills and expertise to identify and diagnose any issues with your roof. They can also provide custom solutions that fit your specific needs, ensuring your roof is in good condition and provides the protection you need.
In addition, a reliable contractor will use high-quality materials to ensure the longevity of your roof. Our team uses only the best materials and the most advanced techniques to ensure top-notch results. We offer warranties to give our clients peace of mind.
Finally, hiring a roofing contractor can save you time and money in the long term. We have the tools and equipment to complete projects efficiently and flawlessly, saving you time and money on repairs and replacements.
Our Services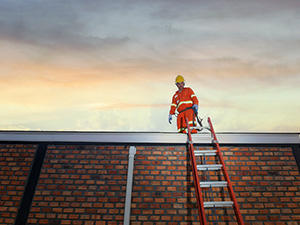 We offer many services to meet our client's needs, including repairs, replacements, maintenance, and emergency repair services. We work with both residential and commercial clients. Our team of skilled technicians is knowledgeable about different roofing materials, including shingles, metal roofing, and flat roofing. We stay up-to-date with the latest trends and techniques in the industry.
Customer Satisfaction
Our crew prioritizes customer satisfaction. We understand how stressful roofing projects can be, which is why we work closely with our clients to address their needs. We take the time to answer any questions you may have and provide regular updates throughout the project. We aim to deliver exceptional customer service and exceed our clients' expectations.
Affordability
We believe high-quality roofing solutions should be accessible to everyone. That's why we offer competitive pricing on all of our services. We work with our clients to develop solutions customized to their budget and needs.
Call Us
Hiring a reputable roofing contractor is crucial to ensure your roof stays in good condition. The team at Blue Rain Roofing & Restoration in Grandview, MO, has the experience and skills you need. Call us today at 816-358-7663 to learn more about how we can help you!