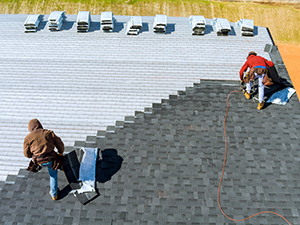 Scheduling a roof repair can be challenging. Emergency roof repairs can be even more stressful! Looking for a roofing company in moments like these can cause anxiety. This is why you should have a reliable roofing company name and number saved in your contacts. We at Blue Rain Roofing & Restoration are available 24/7 for emergency roof repairs in the Belton, MO, area. Call us whenever you encounter unexpected problems. Our clients are our number one priority! Call us today at 816-358-7663.
The Difference
What is the difference between a normal repair and an emergency repair? A normal repair needs to be completed fairly soon, but it can be delayed for a little while. However, an emergency repair needs to be done right away. You cannot wait to solve the issue at a later date.
Reasons for Emergency Roof Repairs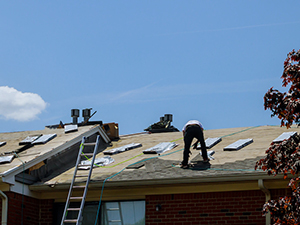 There are several reasons you may call a roofing company for emergency repairs. One of those reasons is severe weather. As we all know, weather can sometimes be unpredictable. Meteorologists attempt to forecast the weather, but their predictions are not always correct. Severe weather can cause damage to your roof.
Another possible reason would be an unexpected accident, such as a tree limb falling on your roof. In moments like these, call us at Blue Rain Roofing & Restoration.
About Our Crew
Our crew have dedicated their lives to helping people with their roofs. Our service record shows this. We take pride in completing the work correctly for our customers. Every person in our company has been thoroughly trained and is licensed and insured. We always make certain to keep you safe and informed, as you are our number one priority.
Call Us Now!
With all the uncertainty in the world, you need a roofing company you can depend on. If your building is in Belton, MO, allow Blue Rain Roofing & Restoration to be the company you can call for emergency roof repairs at any time. Before an emergency strikes, call us for a roof evaluation so we can provide preventive care. This also gives you an open line of communication with us. Save our contact information today so you can have it at your fingers when disaster strikes. Call us at 816-358-7663 and let us resolve your roofing problems. We look forward to partnering with you!