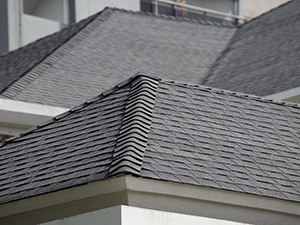 Does your roof need shingle replacement services? Blue Rain Roofing & Restoration is the leading company in Belton, MO, to help you with your shingle roofing needs. We have built our reputation by caring for the commercial roofs in our area. Allow us the opportunity to do the same for your roof! If a roof is beyond repair or restoration, then it is time to replace it. If you believe it is that time, call us at 816-358-7663.
When to Consider a Shingle Replacement
If a storm has damaged your shingles, then it may be time to consider a replacement. When your shingled roof is nearing the end of its lifespan, your shingles will become brittle, cracked, and unable to do their job. They will no longer be able to protect you and your loved ones.
Shingle Replacement Process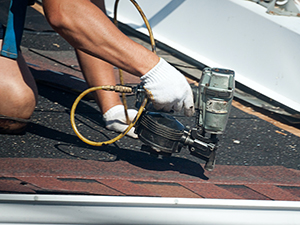 Before every replacement, we first perform an inspection. This helps us determine what your roof needs, how safe your roof is currently, and what it will require to replace it properly. We will then give you an estimate for you to review before we create a contract for the replacement. After this, we will gather all the tools and materials to perform the job correctly. The next thing we will do is tear off what is remaining of your roof, carefully piling it in one area so it is out of the way. Finally, we will begin rebuilding your shingle roof.
Even though it is a major expense, a shingle roof replacement is sometimes unavoidable, whether it is due to weather or age. Usually, a roof replacement is a one-time event, meaning you do not have to worry about it again. However, there are occasions when you must do it more than once.
For example, severe and unpredictable storms can damage your roof and require you to replace your shingles. In addition, sometimes older homes require a shingle roof replacement due to their age.
Call Today
When it comes to a shingle roof replacement, don't spend your time researching countless companies. Blue Rain Roofing & Restoration is the right company for you! We are the best roofing company in the Belton, MO area. Call us today at 816-358-7663 to schedule your inspection. We look forward to working with you!