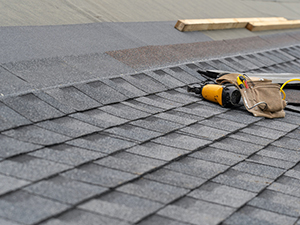 It is not always easy to know when to schedule shingle repair services for your commercial roof. Shingles can lose some of the granules that are embedded in them, causing issues with the shingle itself. Shingles can also become loose or come off completely, requiring you to call a roofing company to repair them. Blue Rain Roofing & Restoration is the best shingle repair company in Belton, MO. Don't wait! Call us today at (816) 358-7663.
What Your Roof Needs
Your shingle roof needs an inspection twice a year. When the experts at Blue Rain Roofing & Restoration perform an inspection, we will check your gutters to check for any granule loss. This is an indication that your shingles are not holding up well and they need to be repaired. If there are missing shingles, we will replace them. If they are loose, we will re-nail them. Just like any other roofing type, a shingled roof needs high-quality maintenance by a professional team.
Shingle Repair Services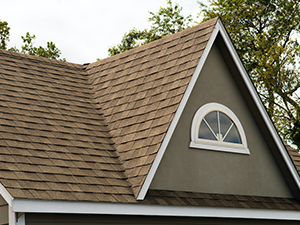 We offer several services specifically for shingle roofs. Clearly, one of these services is shingle roof repairs. High winds can easily loosen shingles or even pull them off your roof. This is clearly a good reason to schedule a repair.
Another reason to repair your shingle roof is age. When shingles get old, they become brittle, thus losing granules or breakage. Both of these need to be addressed as soon as possible, as they are signs that your roof needs help.
We also offer shingle roof replacements. Once shingles reach a certain age, they must be replaced. Sometimes, it is not due to age, but rather damage caused by severe weather, such as a storm.
The final service we offer is to shingle roof restoration. We do this by applying a spray-on coating to protect the shingles.
Call Us
We include an inspection with all our services. This helps us understand the full scope of what is happening with your roof. Whether your roof needs a repair, restoration, or even a replacement, call Blue Rain Roofing & Restoration today! We will help your shingle roof return to optimal condition. If your building is in Belton, MO, and needs shingle repair services, call us now at (816) 358-7663. Let us help you protect your shingle roof.