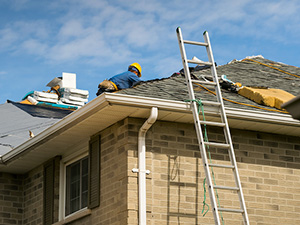 When a storm or other event damages your roof, it can be left vulnerable to further damage. If you notice your roof has sustained damage, call a qualified professional emergency roofer to inspect and fix your roof as quickly as possible. This is a key step to maintaining your commercial or residential property. Your building is a major investment! Let Blue Rain Roofing & Restoration keep your roof in stellar condition. If your building in Belton, MO, needs emergency roofing services, call us at 816-358-7663.
When You Might Need An Emergency Roofer
High Winds
Powerful storms with gale-force winds are very likely to cause serious damage to your roof. These intense winds can pull off or tear roofing materials, leaving the underlying roof deck or waterproofing material exposed, and risking further damage.
Even a less severe storm can also cause damage, though it is usually less obvious. These storms are more likely to cause lifting and breaking of the roofing materials, rather than a complete removal.
Hailstorms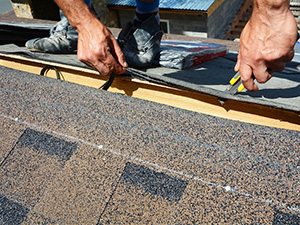 Hailstorms are relatively short, typically lasting no more than 15 minutes. However, they can leave considerable damage, even in that short time. Large hailstones can leave soft spots in the roof. Hail can also loosen or knock off the roofing materials that protect your roof from rain and sun damage.
The damage might be obvious, but sometimes it can pass unnoticed and lead to more serious problems in the future.
Debris
Storms can leave tree branches, limbs, and other types of debris on your roof. Smaller branches are not usually a cause for concern, but larger pieces of debris can leave dents and even penetrate your roof.
Rain
A well-maintained roof should be able to withstand heavy rainfall. However, any lapses or oversights in maintenance, such as a clogged gutter or soft spots on the roof, can cause drainage problems. Any standing water will strain and damage your roof's waterproofing over time and cause leaks.
Call Us Now
When it comes to a roofing emergency, you need a company that is always available to help. Here at Blue Rain Roofing & Restoration, we have a special phone line dedicated to providing you the help you need in an emergency. If your building is in Belton, MO, call us today at 816-358-7663!