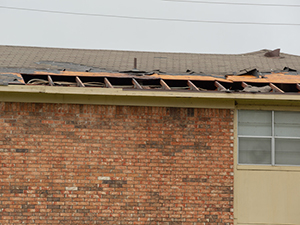 Imagine that a storm has just come through, and now you need to figure out how to deal with your storm-damaged roof. Your next step is going to impact everything. You need to call a professional roofing company that knows how urgent this is. Storm-damaged roofs can become a safety hazard. If your building in Belton, MO, has sustained roof damage, call Blue Rain Roofing & Restoration right now at (816) 358-7663.
Storm-Damaged Roofs
A storm can cause a vast range of roofing issues. These could lead to repairs or even an entire roof replacement. This is why it is important to call the experts at Blue Rain Roofing & Restoration instead of attempting to fix the problem yourself.
Though doing your own repairs can seem cost-effective, it will negatively impact you in different ways. For example, doing your own repairs could cancel any warranties you have on your roof. If you try to submit an insurance claim, the insurance company could deny it, since you did not consult a professional. With our help, you can avoid these issues!
What We Provide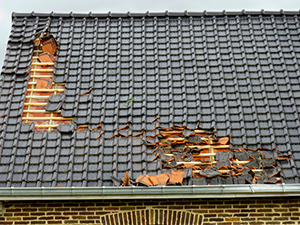 First of all, we will perform a thorough inspection of your roof. This will uncover any additional issues that were not previously known. When this is completed, we will provide you with an estimate that covers the problem, the proposed solutions, the timeline, and the cost. During this process, we will assist you in making an insurance claim and work with you to get it approved. This should either fully or partially pay for the cost of addressing the damage to your roof.
Once this is handled, we will properly fix your roof, no matter if it needs a simple repair or a replacement. We will explain everything to you clearly and precisely.
Call Us Today
If your commercial building has a storm-damaged roof, don't wait to wait to call the professionals. In Belton, MO, we can experience a wide range of severe weather, including winter storms and tornadoes. All of this can damage your roof, but Blue Rain Roofing & Restoration will be by your side when this happens. Call us to help you solve any roofing problem at (816) 358-7663.