Are you looking for roofing services in Belton, MO, for your residential or commercial building? Maybe you even need services for both. The good news is Blue Rain Roofing & Restoration offers roofing services for both commercial and residential buildings. Call us today at 816-358-7663!
Roof Services We Offer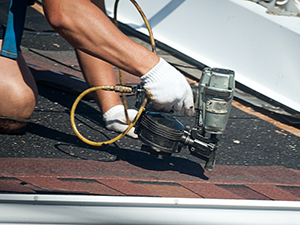 Our services include repairs for your roof. Restoration is another service we offer, for both residential as well as commercial roofs. We also provide replacements for both building types. Keep in mind that inspections are included with every service we have. In addition, we offer maintenance programs. These are specifically tailored to your building's needs, ensuring each roof receives the care it needs year round. Finally, the last service we offer is leak detection. We find any leak your roof has, and we fix it before it becomes a bigger problem.
We have completed rigorous training to give you the best service. We are licensed and insured for your protection. We do not anticipate anything going wrong while we are working on your roof, but accidents can happen. We want to make sure our clients and our roofers are always protected.
Non-Roofing Services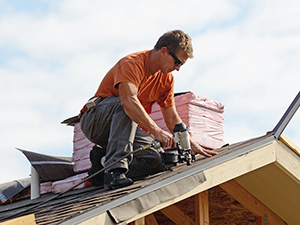 Blue Rain Roofing & Restoration also offers services that aren't for your roof. One such example is gutter services. This includes repairs, cleaning, and maintenance for your gutters. We also offer window replacements. We work with traditional-style windows as well as vinyl windows. We give your windows the upgrade they need, as well as providing you with the energy efficiency you are looking for. We can also assist you with insurance claims. The last non-roofing service we offer is siding. We mostly use Hardie siding, but we offer other siding options as well. These options give you a wide variety of colors and textures to choose from, as well as an easy way to find an option that best fits your budget.
Contact Us Today
At Blue Rain Roofing & Restoration, you don't have to sacrifice quality for cost. We work with all budget types. In addition, getting all your roofing services from one company simplifies your life. Here at Blue Rain Roofing & Restoration, we provide every service your residential or commercial roof could need. If your building is in Belton, MO, call us today at 816-358-7663. If you are looking for our other services, call us and ask for more information!