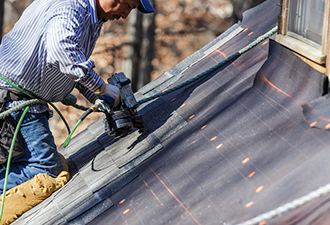 Is it time to re-roof your building? If your building is in Belton, MO, then you should consider Blue Rain Roofing & Restoration. We are a local roofing company that only uses the best materials on the market. Combined with our years of experience, we are the best roofing company in the area. We will re-roof your building in no time! Call us at 816-358-7663.
What is a Re-Roof?
By definition, re-roofing is to replace or re-cover an existing roof. Re-roofing is a broad term that encompasses multiple facets of roofing, such as restoration and replacement. Restoration is placing either a coating or a new roof on top of the original roof. This option tends to cost less than replacement. It usually requires less time to complete, and it also presents fewer interruptions to the commercial building's operations. A replacement requires the old roof to be torn down and new roofing material to be placed. This will cause significant disruptions to your business or home. We choose this option when the roof is at the end of its lifespan or if your roof is damaged beyond the point where a restoration would be effective.
Materials and Experience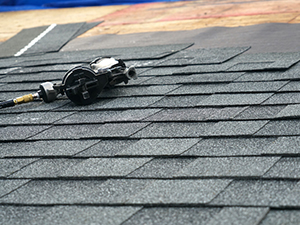 When experience and high-quality materials are combined, you get the best of both worlds. We have been in the roofing industry for decades. Because of our experience, we have the knowledge necessary to take on any project. Completing a re-roofing project using a company without experience will lead to more problems. You should choose a company that has the experience needed to get it right the first time. Using the best materials means your roof will last longer in all weather conditions. This is why we only work with the best materials!
About Us
Here at Blue Rain Roofing & Restoration, we help our community. We give discounts to those in the military, as well as those that have been honorably discharged. Every year we give four families in need a new roof for free. We also regularly make donations to the non-profits in our area. This helps build our community, which is what we are all about!
Contact us at Blue Rain Roofing & Restoration for a quick and dependable re-roofing project. We are on call 24/7 for emergencies in or around Belton, MO. Call us at 816-358-7663 so we can start showing you how we care for our clients.