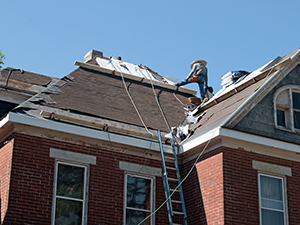 There are many roofing companies in Missouri. Few of them serve the Belton, MO, area, and only one manages both residential and commercial buildings. Blue Rain Roofing & Restoration is that company! We have local roofers serving the people of Belton. Local roofers are helpful, because they know the local weather patterns, as well as the codes and regulations in the area. Adhering to these is key. Otherwise, you could face hefty fines and could even be forced to tear down the building entirely. Call us today at 816-358-7663 and let us help you.
Knowledge is Key in Local Roofers
Knowing local weather patterns is important to ensure your roof will last its expected lifespan. Without this knowledge, a roofer might use materials that aren't ideal for your exact location. For example, a roofer from another area will not know the specific weather conditions in Belton.
Building codes and regulations differ in different areas of Missouri. National regulations and codes are general and apply to the whole country. However, local building codes are specific to your location. Having a roofing crew that knows both will help you fulfill your roofing needs and avoid problems in the future.
Local, Local, Local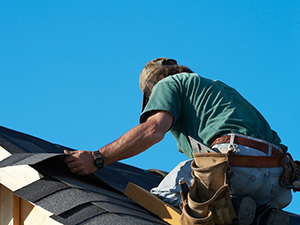 We always recommend working with local roofers. There are several reasons for this. First of all, local roofers know the weather and the regulations in the area. They are also able to get to your location faster, quickly completing the work your roof needs. In an emergency roofing situation, you do not want to wait days or weeks for your roof to be repaired. By choosing a local roofer, you are also supporting local businesses and helping your area grow and thrive.
Contact Us Today
No matter what service your roof needs, our local roofers are fully prepared to handle it. We can manage both your residential and commercial building, as we are a one-stop shop. We cover everything from repairs to window replacements. If you need new siding, we can help you!. Are your gutters leaking? We can repair or even replace them for you. Blue Rain Roofing & Restoration handles more than just your roof. Contact us today so our local roofers can begin caring for your roof. The people of Belton, MO, can turn to us any time they need. Contact us today at 816-358-7663 to learn more.