Roof repairs can sometimes be difficult to understand for property owners. However, here at Blue Rain Roofing & Restoration, we are here to help! If your building is in Gladstone, MO, we offer high-quality roofing solutions. We take the time to explain everything to our customers so you are always informed. If you want more information about our roof repair services, call us today at 816-358-7663! We are ready to answer any questions you may have.
Repairs vs. Restoration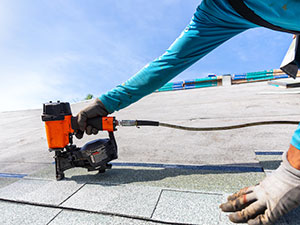 There is a difference between roofing repairs and restoration services. Our team performs repairs when there are only a few areas that need to be addressed. Otherwise, the roof is in good condition.
However, a restoration is appropriate when your roof has more significant issues. If your roof has sustained damage but is still salvageable, then our team can provide our restoration services to bring your roof back to optimal condition. In this case, a full replacement would not be necessary.
No matter what your roof needs, you can trust our experts to give you the details you need to make an informed decision.
Repairs
All roofs, no matter if they are residential or commercial roofs, will need repairs during their lifespan. This can be due to weather, debris, or other factors. Damage to your roof does not necessarily mean your roof was installed incorrectly, though that can be a factor.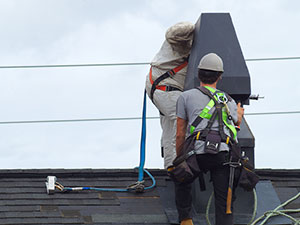 When we repair your roof, you can count on it to remain in good condition for many years to come. In addition to our superior craftsmanship, we use high-quality materials to achieve the best results.
An inspection is necessary to ensure high-quality repairs. This allows the roofer to address the areas that need to be repaired. You will be able to relax, knowing that your roof is receiving the repairs it needs.
Regular inspections on your roof will help save you time and money. We will be able to take care of all your issues at the same time, instead of returning every time you discover a new problem. Completing your repairs in a timely manner will prevent any issues from worsening.
Call Us Today
Choose the specialized team at Blue Rain Roofing & Restoration for high-quality roof repair services. Our experts will leave your roof looking like new! If you own a building in Gladstone, MO, call us today at 816-358-7663. We look forward to partnering with you.