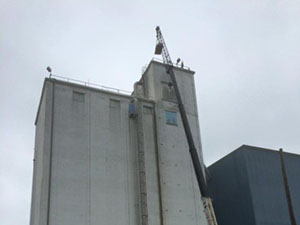 Blue Rain Roofing has been working hard to make sure building owners and property managers have a dependable roof atop their building anytime of year and we're honored to be a leading commercial roofing company in Lee's Summit, MO and the surrounding areas. When it comes to commercial roofing companies, they aren't a hard thing to come by, but finding a trusted company can be the tricky part. At Blue Rain Roofing, we always put you and your roof first and we'll be here to help long after we get any work done on your roof. When you need a company that can truly handle all your roofing needs with ease, Blue Rain Roofing is the crew to call, call today at (816) 358 – 7663.
Complete Protection
At Blue Rain Roofing, we do it all. As a full-service roofing company, that's our job and we're proud to say that when you call on us, we can be your go-to for all things roofing. It doesn't matter how large or complex your roof or the services it requires are, we handle all roofs and services with the same care and professionalism to ensure every roof is set up for success after we've done the work. Our commercial roofing services include: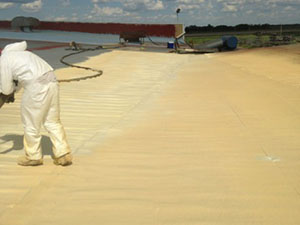 FREE roofing estimates
Roof inspections
Leak detection
Roof repairs
Roof restorations
New roof installations
Roof replacements
Roof maintenance
And more!
Our roofing contractors are trained in the many different kinds of commercial roofing systems because we know how important it is to handle each roof with the specialized care it requires. With Blue Rain Roofing helping with your roofing needs, you'll be able to get a long, successful life from your roof, just as it was intended. Don't let a roof in need overwhelm you, call Blue Rain Roofing today and we'll bring you the peace of mind you deserve!
Reach Out Today
Searching through your options for commercial roofing companies in the Lee's Summit, MO area? We know there are a few choices and it can be tough to know you're hiring a team of dedicated professionals, but at Blue Rain Roofing, you'll feel the difference with our team from the moment you call. Be a priority to the team you choose, reach out today at (816) 358 – 7663.