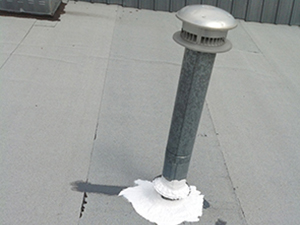 Do you have a building in need of professional flat roof repair services in Olathe, KS? Blue Rain Roofing can help! Our professional roofing contractors will make sure any work your roof requires is done to last, we work to set our customer's roofs up for long term success and we're sure our extensive list of commercial roofing services will help to make that happen season after season. Give us a call today at (816) 358 – 7663 and we'll get your roof taken care of before winter is here!
Flat roofing systems are a great choice for commercial and industrial buildings as they do well covering large surface areas, but with their lack of slope, it's important to keep yours inspected to ensure no standing water or other issues are left to sit and fester. At Blue Rain Roofing, we bring our customers custom tailored roof maintenance plans that will keep your roof inspected regularly and allow it to get the repairs and services it requires, at the ideal times. This will help your roof stay in prime condition year after year and when your roof gets what it needs, it will have a great chance at having a decades long life as it was intended to. Help your roof succeed and trust it to the professionals at Blue Rain Roofing!
Customized Solutions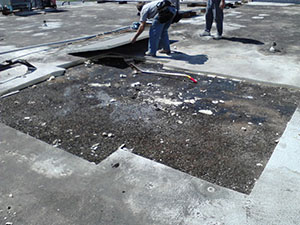 There are quite a few types of flat roofing systems and when you call on us, you can be sure your unique roof will get the specialized care it requires to last. Our roofers know how important it is to get each roof the care it needs and when we're working for you, you can rest easy knowing you always have a reliable roof atop your building. We'll customize our services and solutions to work for you and your roof, call our office today to schedule an inspection!
Reach Out Today
If you need a flat roof repair taken care of in the Olathe, KS area, call the crew at Blue Rain Roofing for a job you can trust to be done right every step of the way. We're here to help improve your roof's condition, reach out today at (816) 358 – 7663.