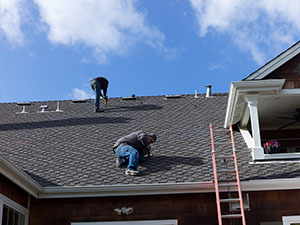 When the time comes to hire a residential roofing company, it's important to know you're working with a team that you can trust with one of the most important aspects of your home. Your home's roof is the first line of defense against the many weather elements we see here in Lee's Summit, MO and if your roof has been compromised, then the integrity of your home and everything inside, could be at risk. At Blue Rain Roofing, we work to bring our customers, new and old, only the finest roofing services around and we use only trusted products that continue to prove themselves season after season. When you let the professionals at Blue Rain Roofing handle the needs of your roof, you won't have to worry about a coming season ever again! Reach out today at (816) 358 – 7663.
Year-Round Protection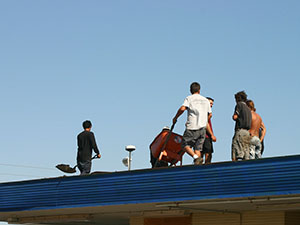 When you choose to work with us for anything your home's roof might need, you can be sure we'll keep your home in peak performing condition all year long. Here in Missouri, we have some great weather for most of the year, but we have a few months in both the winter and summer seasons that can really test our home's roofs. We recommend having your home's roof inspected at least twice each year, ideally in the fall and spring, which means now is an optimal time to get your roof scheduled for an inspection! Keeping your roof inspected by professionals helps you keep it in prime condition without having to deal with major repairs along the way, when we stay ahead of the needs of your roof, you'll be able to have it last for decades! With our customizable roof maintenance plans, you won't have to wonder if your roof is due for service again, call our office to learn more about your options!
Call Today
Don't trust your home's roof to just any roofing company, do a little research in the beginning and you'll be grateful you did in the long run! Hiring a trusted team of professionals to handle any of your home's roofing needs not only saves you money, but it saves you time and hassle as well! We keep things simple and help your roof succeed. For service in Lee's Summit, MO, call Blue Rain Roofing today at (816) 358 – 7663.