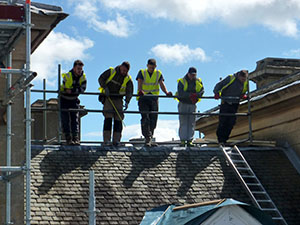 If you've been looking for a roofer you can trust with all your home's roofing needs in Lee's Summit, MO or the surrounding areas, then look no further than the team of professional roofers at Blue Rain Roofing. Bringing the community quality in every way has been our goal since our inception and we're grateful for the great reputation we've built. As a full-service roofing company, there's nothing our team can't handle. We work on all types of residential roofing systems and our extensive list of services is sure to help your roof succeed year after year. Give our team a call today at (816) 358 – 7663 for any of your home's roofing needs.
Now's the Time
With fall right around the corner, now is an ideal time of year to have your home's roof professionally inspected to ensure it's in peak condition and ready to keep things protected all winter long. If you've been noticing damage on your roof, don't wait, call our team today to get things inspected and repaired before any issues turn major. We work to keep your roofing costs to a minimum and offer only the highest quality products and materials at fair prices.
Our roofers are always up to date on the latest and greatest products and services in the industry because we know it's our job to deliver you and your roof the best. When you trust your home's roof to us, we'll work to help improve its condition so it can keep things protected with confidence long into the future.
Our list of services includes: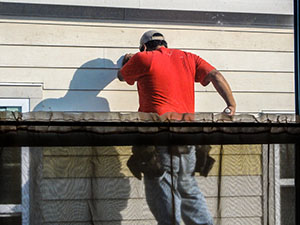 FREE roof estimates
Roof inspections
Leak detection
Roof repairs
Re-roofs
New roof installations
Roof replacements
Roof maintenance plans
Gutter services
Siding services
And more!
Reach Out Today
When you need a roofer you can rely on for honest answers and affordable, long lasting solutions, Blue Rain Roofing is the team to call for all your roofing needs in the Lee's Summit, MO area. We bring homeowners a complete list of services and solutions that helps them get the most from their roofs and we look forward to helping more homeowners throughout the community. Reach out today at (816) 358 – 7663.