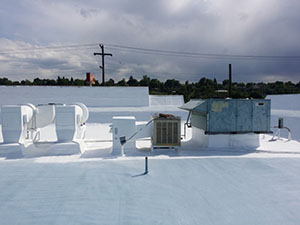 When you're searching for a commercial roofing company, you likely have a roof in need and the crew at Blue Rain Roofing & Restoration is here to deliver timely roofing solutions that will put your mind at ease. We're proud to offer superior commercial roofing services to those in Lenexa, KS and the surrounding areas and we're honored to be at the top of the list for reputable commercial roofing companies. We provide nothing but first-class customer service and workmanship and we bring only trusted roofing materials that will help your roof succeed. If you're unsure of the condition of your building's roof, call Blue Rain Roofing & Restoration at (816) 358 – 7663 and schedule a professional roof inspection today!
Workmanship That Lasts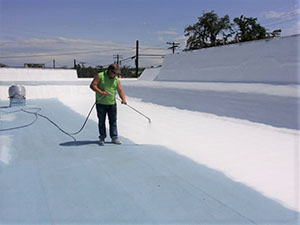 Here at Blue Rain Roofing & Restoration, we've built a team of roofing professionals who continue to deliver nothing but the finest workmanship and by staying up to date on trainings, we'll always be here to deliver workmanship that lasts. When you leave your roof in the hands of professionals, you'll be far more likely to get the decades long life from it that it was intended for and at Blue Rain, we work to keep your costs down along the way. We have a complete list of roofing services available, and we continue to work to provide them at the fairest prices possible.
Restore Before the Storms
One of our many roofing services is our roof coating or restoration services and this incredible roofing solution is one that can help to add years to the life of your current roof. Having a professional roof inspection during the spring is a great move as it allows our roofers to make sure your roof is ready for the coming summer. Having a roof restoration completed on your building before the storms of summer hit is ideal to ensure it can provide long term protection!
Reach Out Today
If you're ready to see why Blue Rain Roofing & Restoration continues to be at the top of the list for first class commercial roofing companies around the Lenexa, KS area, just reach out to our team today at (816) 358 – 7663. You'll feel the difference with our outstanding customer service, and you'll be our priority from the first call.