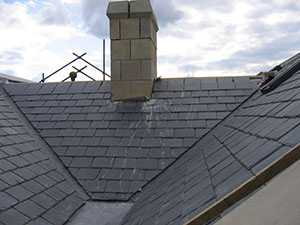 Having a professional roofing contractor you can trust when you have a roof in need atop your home is an incredibly valuable thing as your home's roof is a significant investment with a crucial role. Keeping your home and what matters most to you protected without question is an important job and it's one that at Blue Rain Roofing, we'll make sure your roof can always get done properly. As a full-service roofing contractor, we're here to help more of our neighboring homeowners throughout the Raytown, MO. Don't wonder what condition your roof is in, reach out to Blue Rain Roofing today at (816) 358 – 7663.
Inspections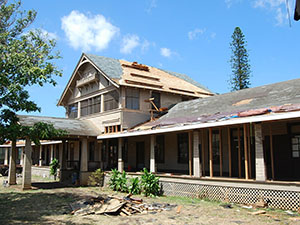 Keeping your home's roof inspected on the regular is a simple and cost-effective way to stay ahead of the requirements of your roof over the years. Especially coming into our storm season, it's highly recommended to have your roof inspected after any major weather blows through the area. These inspections will allow the roofers atop your home to catch any issues or needs your roof has early on, which often leads to less costly, troublesome repairs and services for your roof!
Repairs
Roof repairs don't need to be a daunting task, your roof was meant to last for decades so a few repairs and restorations along the way only make sense. At Blue Rain Roofing, we bring only the finest roofing products that will help to keep your roof in top operating condition. Our roofers deliver trusted workmanship on every roof they work on and they'll always make sure you have one destined for success.
Replacement
If it no longer makes sense to repair and restore your home's roof, our roofers will let you know your dependable replacement options. We work hard to help you get the most from your roof, but there will come a day when a new roof just makes the most sense. For honest roofing services and solutions, turn to the roofing professionals at Blue Rain Roofing.
Call Today
When you're ready to be worry free about your home's roof, trust it to the experts at Blue Rain Roofing and you'll soon have a roof fit to last through any season here in Raytown, MO. We're honored to be the full-service roofing contractor for homeowners in the area and we're here to keep you protected. Call us today at (816) 358 – 7663.