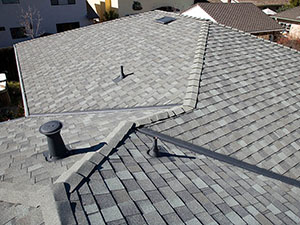 Hiring the right roofing professional to handle any of your home's roofing requirements over the years, or decades, is a simple task that can pay off greatly. Here at Blue Rain Roofing, we're in this industry to help keep our neighbors throughout the Liberty, MO area protected, and we're honored to be the roofing contractor you can rely on. Your home's roof is a valuable asset and a major one, while it's a substantial investment, we're happy to say we have budget friendly roofing services and solutions that will help your roof succeed without breaking the bank. Let Blue Rain Roofing keep your roof in shape and know you'll be able to see it through the long life it was intended for. Call our team today at (816) 358 – 7663 and make sure you have a roof ready for the stormy summer that isn't far off!
Inspections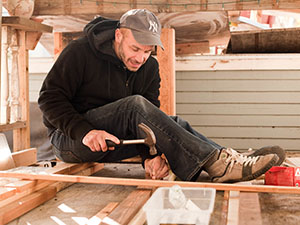 Roof inspections continue to be a valuable service for all our customers, with our roofers inspecting your home's roof at least once a year, or after any major weather event, you'll be able to stay on top of the repairs and services it requires. This is best for your roof and your budget!
Leak Detection and Repairs
Our roofers are professionals and know exactly what to look for when inspecting your roof in its entirety. No leaks, even the most troublesome ones will go unfound. We'll find the issue at the source and get things repaired and restored quickly so you aren't left to deal with the same issue anytime soon.
Replacements
While we do offer superior shingle repair and replacement services, we do also know that sometimes, it just no longer makes sense to invest in an aging roof. If the time has come for your home to require a roof replacement, we'll work with you to get the best option atop your home and we'll get things completed in a timely manner. We deliver quality and our honest roofers will make sure your roof always gets what it needs.
Reach Out Today
If you're ready to have a true roofing professional take care of your home's roof so it can have the long, successful life it was meant to have, reach out to the team at Blue Rain Roofing today at (816) 358 – 7663. We bring homeowners in Liberty, MO the quality roofing services they deserve!