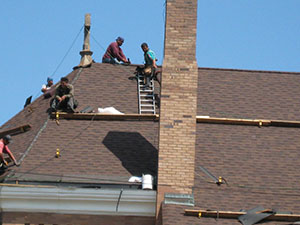 Looking to hire a roofing company this spring so you can be sure your home's roof is ready for any weather coming our way in Gladstone, MO? You're not alone and now is an ideal time to get your roof the repairs and services it requires so it can keep your home and what matters most protected without question. At Blue Rain Roofing, we take great pride in our commitment to our customers and we're here to make sure you have a roof you can trust in during any season. Give our crew a call today at (816) 358 – 7663, timely roofing solutions are just a phone call away!
Full-Service
Here at Blue Rain Roofing, we've worked hard to build our great reputation and as a true full-service roofing contractor, we come equipped to handle anything your home's roof might need throughout its life. From our extensive list of roofing services to our gutter and siding services, we're here to keep the exterior of your home in top notch condition so you can be sure it's always ready and able to keep everything inside protected with confidence.
As a full-service roofing contractor, we're here to help keep your home's roof performing like new and we'll get it what it needs to stay in prime condition. Our complete list of roofing services includes: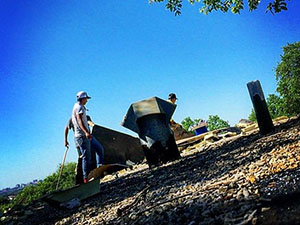 Leak detection
Roof repairs
Roof inspections & inspection programs
Roof maintenance & maintenance programs
Re-roofs
Roof replacements
New roof installations
Gutter services
And much more!
Put your home's roof in our hands and you'll truly be able to rest easy knowing your roof will be one you can always rely on. If you ever have any questions about the condition of your roof and the protection it can provide, we're just a phone call away and we'll be out quickly after you call to make sure your roof gets taken care of.
Reach Out Today
Your home's roof plays an important role in the protection of your home and with Blue Rain Roofing keeping yours in check, you can be sure it will always be able to do so properly. We're honored to be the roofing contractor homeowners throughout Gladstone, MO continue to call on and we look forward to working with you. Reach out today at (816) 358 – 7663.