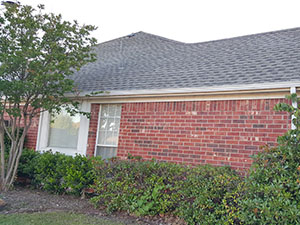 Do you need a new roofer you can trust with your home's roof in the Raytown, MO area? Blue Rain Roofing is the full-service roofing contractor you can count on to handle anything your home's roof might need. No matter the size or slope of your roof or the complexity of the services or repairs it requires, our experienced roofing professionals are ready to get it the care it needs to last. We bring customized roofing services that are easy on the budget because we know your roof should have the chance at long term success without breaking the bank. Call our team today at (816) 358 – 7663, we'll help you figure out what your roof needs to remain successful.
Total Coverage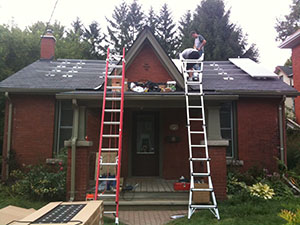 Anytime you call on our local roofing experts, you can rest easy knowing we'll be right out to help you have a roof you can trust in once again. Because we're a full-service roofing contractor, we specialize in all areas of roofing and we're proud to bring our neighboring homeowners the custom-tailored services they need and deserve. We know all homes and roofs are different and what worked for one roof, may not work for the other. While it may sound nice, the cookie cutter approach is one that just doesn't bode well in the roofing industry. When you have Blue Rain Roofing working for you, your roof will get the unique attention it requires every time.
Honest Solutions
At Blue Rain Roofing, we've worked hard to build our team of honest and reputable roofing experts and we know that any one of our roofers that comes out to your home will be ready to deliver only the finest quality in every way. Products, craftsmanship, customer service, you name it, your complete satisfaction will remain our goal every time you put your roof in our hands. We'll let you know what your roof needs and we'll never recommend any unnecessary services.
Reach Out Today
Don't put your home's most valuable asset in the hands of just any roofer in the Raytown area. Hire one of the finest roofing professionals in all of Missouri and let Blue Rain Roofing help your home's roof succeed. For quality you can trust, reach out today at (816) 358 – 7663.