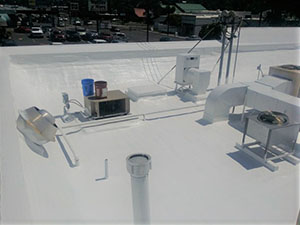 A commercial roof due for services or repairs isn't always at the end of its life. Commercial roofs can be repaired and restored for years before requiring a replacement and when you have your roof in the hands of skilled roofing professionals, you could get an incredible return on your investment with a decade's long life from your roof. Blue Rain Roofing & Restoration is here to help your roof succeed and as a full-service commercial roofing contractor, we have a complete list of services that will help your roof perform like new year after year. For trusted roofing solutions in Independence, MO and the surrounding areas, call Blue Rain Roofing & Restoration today at (816) 358 – 7663.
Inspections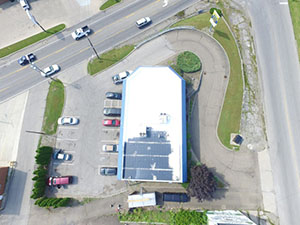 Roof inspections continue to be a simple solution, we say this because when you keep your roof regularly inspected by a team of roofing professionals, you'll be able to stay ahead of the requirements of your roof ensuring it can always deliver solid protection while keeping your roofing expenses down. That remains our goal here at Blue Rain, delivering protection at fair prices!
Repairs & Restorations
Roof repairs can vary, and we come equipped to handle them all, no matter how large or complex they may be. Roof repairs and restorations completed by professionals can help your roof succeed. When you keep your roof in its best condition, the likelihood of dealing with repairs goes down greatly!
Replacements
While no one ever wants to deal with a roof replacement, no roof will last forever. Once we've inspected your roof in its entirety, we'll let you know exactly what your roof is due for. Oftentimes, repairs and restorations can help you prolong the need for a roof replacement and if that's the case, we'll get to work right away! If spending money on your current roof just doesn't make sense, our roofers will make sure you know your dependable replacement options.
Reach Out Today
Blue Rain Roofing & Restoration is ready to be your one-stop shop for all things roofing and we have a complete list of commercial roofing services that will help your roof stay in peak performing condition throughout its long life. Reach out today at (816) 358 – 7663 for superior service in Independence, MO.