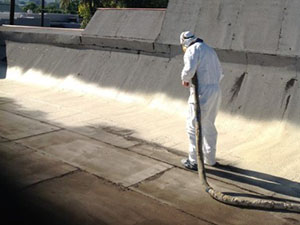 Your building's roof is likely an after thought for you, but the moment an issue arises on it, things change, and it becomes the first thing on your mind. Anytime your roof is compromised, the protection of your building comes into question, but Blue Rain Roofing & Restoration is here to help building owners and more throughout Lenexa, KS keep their roofs performing at their best. When you keep your roof in its top form season after season, you'll be far less likely to have to deal with issues and damage on your roof and that's always our goal here at Blue Rain Roofing & Restoration. We bring our customers a complete list of commercial roofing services that is sure to help keep your roof in great shape, so no season is a stressor! Call our team today at (816) 358 – 7663 and schedule an inspection so you can be sure your roof is ready for the summer that will soon be here.
Complete Coverage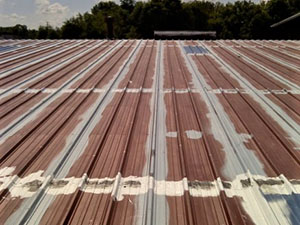 Because we're a full-service commercial roofing contractor, we're equipped to be your go-to for anything and everything your building's roof might require over the years. From the installation to maintenance and restorations to replacements and everything in between, our roofers come prepared to handle your specific roof perfectly. With Blue Rain Roofing & Restoration taking care of your roof, you can breathe easy knowing you've got complete coverage anytime of year.
Maintenance Plans
We're here to help your roof succeed and one way we can continue to do this with ease is with our roof inspection and maintenance plans that can be modified to fit your needs perfectly. Keeping up with roof inspections helps you to stay ahead of the requirements of your roof and this often leads to significant savings on your roofing costs!
Reach Out Today
If you believe you have a commercial roof in need in the Lenexa, KS area, reach out to the roofing professionals at Blue Rain Roofing & Restoration today at (816) 358 – 7663. We have a full list of commercial roofing services available for all types of roofing systems and we'll always work to make sure you have a roof you can count on when we're finished!