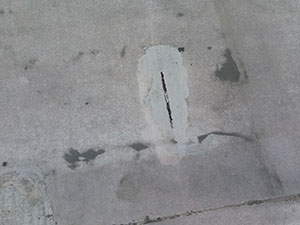 When your commercial building's flat roof needs help, you can count on the flat roof specialists at Blue Rain Roofing & Restoration to get your roof the services and repairs it requires so it can once again deliver the trusted protection it was intended for. As a full-service commercial roofing contractor, we're here to help building owners, facility managers, and more throughout Shawnee, KS and the surrounding areas. It remains our goal to help you keep your business protected and we bring a complete list of roofing services that can help make that happen year after year. Call our team today at (816) 358 – 7663 and make sure your flat roof is one you can trust in all summer long; we'll deliver the right solution, whether it's a repair, restoration, or another service, we've got you covered.
A Proper Diagnosis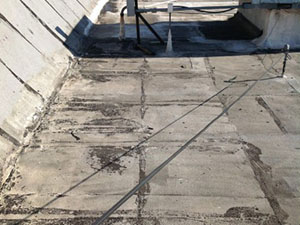 When you hire the roofing professionals at Blue Rain Roofing & Restoration, you're hiring your local roofing experts that know how to help your roof succeed here in our Midwest climate. Our roofers are trained in all areas of roofing and we know how to deliver the custom-tailored solutions your roof requires. There are many types of flat roofing systems and when you call on us to assist with yours, we'll start off with a thorough roof inspection that will allow our roofers to deliver a proper diagnosis for your roof's needs.
We take great pride in our ability to help our customers get the most from their roofs and we know getting your roof the proper services at the right times is an important piece in helping your roof succeed. Don't let a flat roof in need keep you stressing, a repair or restoration from our crew could be what it needs to deliver trusted protection all season long.
Reach Out Today
If the time has come for a flat roof repair to be completed on your building, reach out to Blue Rain Roofing & Restoration today at (816) 358 – 7663, we'll make sure you have a roof you can trust in before the storms of summer are here in Shawnee, KS.