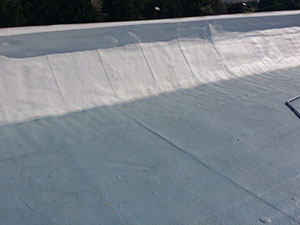 Those grey afternoons seem to be occurring more and more and that means the storms of summer aren't far off here in the Shawnee, KS area. With the storms come the question of protection, is your roof ready? Blue Rain Roofing & Restoration is the team of professionals you can trust to help you answer that question with a confident, "Yes!", season after season. We're proud to bring our neighboring business owners and more the quality roofing services they deserve, and we'll help your roof succeed for as many years as we can. Our roof coating and restoration services continue to help us deliver solid protection for our customers, find out if your roof can be restored today! Just give our team a call at (816) 358 – 7663 and get a roof inspection scheduled so you can soon rest easy knowing things are properly protected as they should be.
A Fresh Coat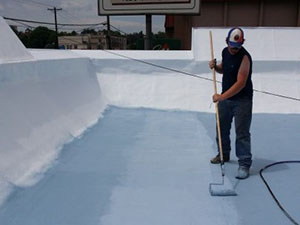 A fresh roof coating before the stormy summer season could be just the solution your building needs to stay protected and Blue Rain Roofing & Restoration is the team you can trust to deliver a flawless application from start to finish. Roof coatings can be applied time and time again on a roof in the right condition and when you leave your roof to our skilled roofing professionals, you can rest easy knowing we'll recommend the proper solutions at the right times so you can constantly get the most from your roof and investment. Don't let water find its way into your roof this season, Blue Rain Roofing & Restoration is always ready to keep your roof in check. Call us today to learn about our customizable roof inspection and maintenance plans!
Reach Out Today
If you think a roof coating could benefit your roof and budget, you're probably right! Blue Rain Roofing & Restoration delivers impeccable roofing solutions for those in Shawnee, KS and the surrounding areas and we'll make sure you have a roof you can trust in once again. From inspections and repairs to restorations and replacements, we're ready to get your roof taken care of. Reach out today at (816) 358 – 7663.