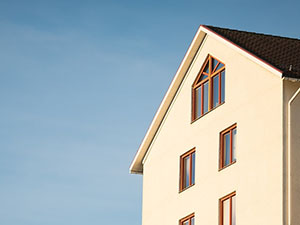 The springtime is a common time to be looking for a new roofer, and it's unfortunately a common time for a lot of roofers to come out of the woodworks looking to make a few quick bucks. With all the roofers out there, it can be extremely difficult knowing you've got a true team of professionals ready to ensure your roof can deliver trusted protection of your home. When looking for a new roofer, you'll save yourself a great deal of time and money doing a little research into the roofer your hire. Blue Rain Roofing & Restoration is honored to be the full-service roofing contractor those in Gladstone, MO continue to rely on. We have an outstanding and growing list of references and we remain committed to providing nothing but flawless roofing solutions for all our customers and their roofs. Don't question the protection of your home any longer, schedule an inspection with Blue Rain today, just call our team at (816) 358 – 7663.
FREE Estimates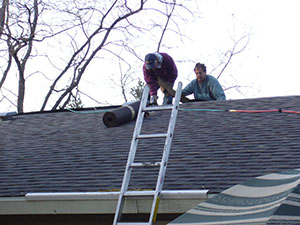 At Blue Rain Roofing & Restoration, after we complete a thorough evaluation of your home's roof, you'll receive a complete list of our findings and recommendations, and we'll be happy to provide you with a free estimate on anything your roof might immediately require in order to return to peak performing condition. The storms of summer that we frequently see here in Missouri will soon be here, there's no better time to make sure it's ready to deliver unquestioned protection for your home and family. We're the full-service roofing contractor you can count on to handle the smallest of repairs to the largest of replacements and everything in between. Our roofers come equipped to deliver nothing but the finest service in every way!
Reach Out Today
If you've been searching for a new roofer you can trust your home's roof to, Blue Rain Roofing & Restoration is proud to be the crew you can call on in Gladstone, MO and the surrounding areas. We deliver homeowners and more the high-quality roofing services they need, and we do so at fair prices. It shouldn't break the bank to keep your roof and home protected and with Blue Rain Roofing & Restoration working for you, it won't! Reach out today at (816) 358 – 7663.