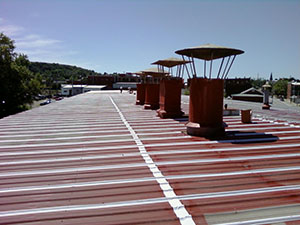 When it comes to commercial roofing companies in the Kansas City metro area, Blue Rain Roofing is the crew to call. With a team of professional roofing contractors, we handle all types of commercial roofing systems and our long list of services is sure to get your roof what it needs to last. For building owners and property managers in Overland Park, KS and the surrounding areas, we're happy to put your mind at ease knowing you can be protected with confidence season after season. We see some pretty intense storms throughout the summers, and they can really put our roofs to the test. With Blue Rain Roofing handling the needs of your roof, you can be certain your roof will stay in peak performing condition all year long. Don't trust your roof to just anyone, make sure you're hiring professionals that care, call Blue Rain Roofing today at (816) 358 – 7663.
Experience You Can Trust
With Blue Rain Roofing, you can be sure that our roofers will bring the experience and resources needed to get your roof what it needs to last. With an extensive background in the roofing industry, we handle roofs and jobs of all sizes with ease and we'll make sure your roof gets the specific care it requires so that you aren't dealing with a premature roof replacement. Our complete list of roofing services includes: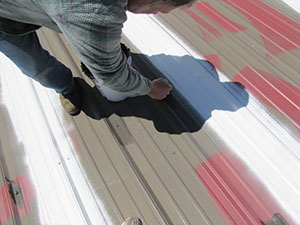 Roof inspections
Roof estimates
Leak detection
Roof repairs
Roof coatings and restorations
Roof replacements and installations
Roof maintenance programs
Claims assistance
And much more!
We're happy to offer this and more to our customers so that they can continue to trust in the protection their roof provides. We're here to help you get a long, successful life from your roof and we're sure our affordable, dependable services will help this to happen.
Reach Out Today
If you're ready to work with one of the leading commercial roofing companies in the Overland Park, KS area, call the crew at Blue Rain Roofing today. We're proud to be the company your neighbors continue to rely on, and we look forward to showing you why. Reach out today at (816) 358 – 7663.