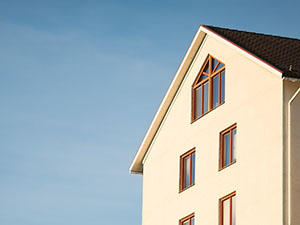 Hiring a new roofer that you can trust your home's roof to can be an overwhelming task, but with Blue Rain Roofing, you'll be able to rest easy knowing you've hired a team of dependable and trusted professionals that are committed to providing homeowners throughout the Overland Park, KS area only the finest workmanship and customer service around. With quality products and dedicated roofing contractors, we'll make sure you always have a roof you can trust in protecting your home. Receive a free, detailed estimate for your next roofing project, reach out today at (816) 358 – 7663.
Protection You Can Trust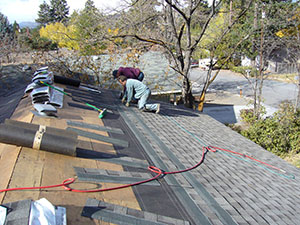 With Blue Rain Roofing handling the needs of your roof, you won't have to worry about a thing! As a full-service roofing company, we do it all. From minimal repairs to complicated leak detection to new roof installations, our team of roofing contractors is professionally trained in all areas of roofing. Your roof is a major expense and investment and we'll work to keep it protected throughout its' life. Our list of services includes inspections, estimates, repairs, restorations, replacements, gutter and siding services, and more! You can be sure that whatever your roof needs, we'll get it handled appropriately right away.
Budget Friendly Options
We are proud to offer our customers budget friendly and customizable roof maintenance plans that help to ensure your roof is always getting what it needs while keeping your roof costs to a minimum. We work to keep your roofing costs down while also bringing you the highest quality products available on the market. With a team of professional contractors, your home and your roof are in the best hands when you choose to work with us!
Call Today
Hire a roofer you can count on for all your home's roofing needs in the Overland Park, KS area. With Blue Rain Roofing, you can be certain your roof will always get what it needs, and our roofers will work to help keep your existing roof performing like new for as long as possible. Give us a call today at (816) 358 – 7663 and we'll get your roof taken care of in no time!