In the summer season, especially due to the recurrent storms, the climatic state of Kansas is more uncertain than ever. That means that your residential roof can incur damage at any time. Since your roof serves to keep you and your family protected, you can't have the factor of uncertainty loop over your head all the time. As such, you should have access to premier 24/7 roof repairing services. If you are based in Merriam, KS, then you can count on Blue Rain Roofing to deliver flawless roofing solutions round the clock. Just give us a call at (816) 358 – 7663 and we will be on hand to serve you!
Quick Response Time and Prompt Services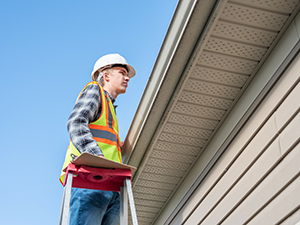 Due to the years of experience at our back, we understand that any damage done to your roof can fester in a matter of minutes. Therefore, whenever you call on us to check up on your roof, our roofing specialists instantly arrive at your location to begin with a detailed yet quick inspection. With the help of this inspection, they will be able to root out whatever it is that's troubling your hands. So, before things get ugly, they will promptly put it to bed.
Why Choose Blue Rain Roofing?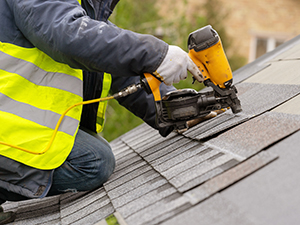 A great many roofers in the construction industry of Kansas are unaware of the difference between bad-quality and high-quality roofing materials. At Blue Rain Roofing, we employ a team of highly trained roofing professionals who only utilize premium materials in all of their roof repairing jobs. The high-quality roofing materials coupled with the first-rate workmanship of our roofers make for extraordinary customer service.
Call Us Today!
Are you on the lookout for a trusted 24/7 emergency roofer in Merriam, KS? If so, then you can put your trust in the qualified roofing crew of Blue Rain Roofing without a second thought. We know precisely what it takes for your roof to remain in optimal condition all year long. So, feel free to reach out to us any time at (816) 358 – 7663 and we'll handle your roof repair needs with ease!