Nowadays, with the summer season in full swing in America, your residential roof can seriously be put to the test. Unfortunately, your roof is not immune to damage and you have to be ready for the fact that it can contract damage from time to time. These damages could include blown-off shingles, water seepage, nail pops, leaking chimneys, and more. However, if you reside in Merriam, KS, then you've got absolutely nothing to worry about as the roofing specialists at Blue Rain Roofing come equipped to handle all varieties of roofing problems. Reach out to us any time at (816) 358 – 7663 for a quick check-up of your roof!
Timely Service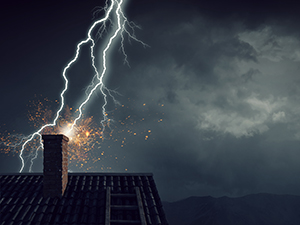 At Blue Rain Roofing, we understand the inseparable importance of your home's roof in keeping you and your family safe. Therefore, as soon as call upon us to report some sort of roof damage, our diligent roofers arrive at your premise within no time. They run a detailed inspection of your roof to root out the underlying cause of concern. Whatever it turns out to be, they have the required skill set to deal with effectively.
Note that oftentimes, applying a permanent solution can take quite a bit of time, a luxury that your roof may not have. In such situations, our expert roofers firstly secure your roof by carrying out a temporary fix. When everything is under control, they commence with the application of a lasting solution.
Premium Roofing Materials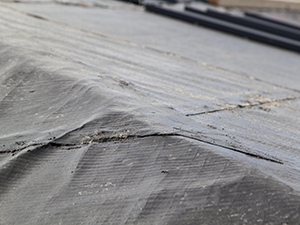 One of the most important aspects of any roofing job is the kind of roofing materials that are being used. At Blue Rain Roofing, we proudly claim that the roofing materials that our qualified roofers utilized while tending to your roof are of only the highest quality. That is just the reason why the roofs that we have fixed in the past have been serving their owners impeccably.
Reach Out Today!
Are you a homeowner in Merriam, KS, whose residential roof has succumbed to the severe climate of Kansas? If so, you must acquire access to the top-notch roofing services of Blue Rain Roofing right away. Get in touch with us today at (816) 358 – 7663 and get a free estimate on your roofing project!