The climate of Kansas features a variety of storms, including thunderstorms, and hailstorms. These storms can incredibly beat down on your residential roof, leaving it vulnerable. Fortunately for you, if you are a homeowner in Merriam, KS, you've got nothing to worry about. The roofing specialists housed by Blue Rain Roofing are well-known around the town when it comes to remedying all forms of roofing damages, including the ones that resulted from a storm. So, whether your residential roof has broken shingles, water seepage, or any other issue caused by a storm, all you have to do is give us a call at (816) 808 – 9985 right away!
Solutions You Can Depend On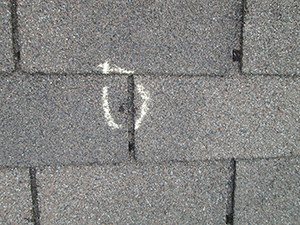 It is really a luxury to have the type of work done on your roof that can be relied upon for a lifetime. Well, Blue Rain Roofing offers you that luxury; that too, at an extremely affordable rate. Before starting the job, you've hired us for, we carry out a thorough inspection of your roof to root out the real cause of concern. After our assessment has finished, we move on to applying the appropriate solutions while taking into account your budget and preferences. Whatever work we do, you can confidently depend on it to last since we utilize only premium roofing materials in every single one of our projects.
Your Local Roofing Professionals


At Blue Rain Roofing, we employ only trained and qualified roofers who have dealt with all types of roofing problems in the past. Throughout the course of your project, you can expect the utmost commitment and dedication from them. They believe in keeping open lines of communication so that their valued customers can be assured that whatever is being conducted on their roofs, is in accordance with their wishes.
Call Us Today!
Don't let a storm-damaged roof be a stressor. If you are a homeowner in Merriam, KS, then get in touch with Blue Rain Roofing at (816) 808 – 9985 immediately after a storm has struck. Our expert roofers will arrive at your location to timely inspect your roof and make sure that it is fully secured.