Anytime a roof is leaking, the sooner it is repaired the better. Blue Rain Roofing is able to get out to clients quickly to fix up their residential roofs. If your shingle roof has a leak, call us at (816) 358-7663. Our roofing specialists will find where your roof is leaking and provide a long-term solution to the problem!
Roof Leak Detection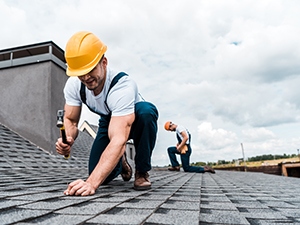 Repairing a roof leak immediately will limit the amount that water damage can spread. For this reason, it's important to get in touch with Blue Rain Roofing as soon as possible so that roof problems can be addressed early. We provide very thorough roof leak detection that will have your home fully leak-free!
Versatile Craftsmen
If your shingle roof has a problem, it could require many different types of solutions. The extreme versatility of our craftsmen is one of the best reasons to choose Blue Rain Roofing. This is how we are able to offer all sorts of roofing services. Once your roof is inspected, we can let you know what it needs, and give you an estimate on the project.
Shingle Roof Experts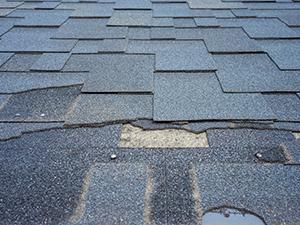 The craftsmen at Blue Rain Roofing have been solving shingle roof problems for a long time! We know how to keep a shingle roof in great shape for decades before the materials need to be replaced. Our shingle roof experts will always get your roof precisely what it needs! We aim to continue blending together great prices and phenomenal craftsmanship.
Why Blue Rain Roofing?
There are a lot of roofing companies in the United States, but the quality of the workmanship that they provide can vary a great deal. Blue Rain Roofing continues to show that it deserves its excellent reputation. The people of Kansas appreciate our open lines of communication, transparency, and timely project completion.
Call Us Today!
Blue Rain Roofing has a team of craftsmen who can handle any sort of roofing project. If your home needs a shingle repair, you can reach us at (816) 358-7663 in order to set up a roof inspection. We are the number one choice for anyone in Merriam, KS who is in need of an experienced roofing contractor!