Do you have a house in Merriam, KS that could us a new roof? Blue Rain Roofing is the lead option when a home needs a shingle replacement. We will have your home set up with a long-lasting shingle roof! There is also the chance that we find that your shingle roof can be salvaged so that you do not have to pay for a replacement. The only way to find out is to call us at (816) 358-7663 and set up a roof inspection!
Shingle Roof Experts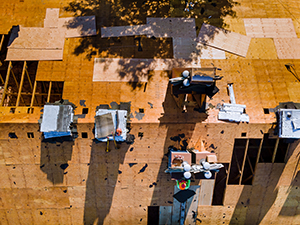 Our roofers have been providing residential roofing services for a long time now. Over this time period, they have become exceptional at shingle roof services. We know how to install a shingle roof so that it lasts decades without any issues. Plus, you can follow up with us as the years go by to inspect your new shingle roof and keep it in great condition!
Here at Blue Rain Roofing, we make the process of getting a new roof as simple as can be. This includes open lines of communication and timely project completion. We will have your old roof stripped off and hauled away and then get right on with installing your home's new roof!
Great Prices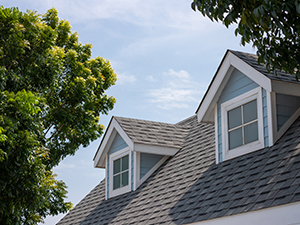 You might suspect that a roofing company that offers high quality roofing services is going to cost a lot of money to hire. However, Blue Rain Roofing actually keeps prices low for the people of Kansas, despite offering first class services. We do this because we want to stick around for a lot longer, so it's important to us to keep our clients happy!
Other Services
Whenever your home needs a new roof, you can count on the experts at Blue Rain Roofing to complete the project correctly. With that being said, we also can help with several other types of services. This includes a full list of general roofing solutions, as well as gutters and siding. We help with everything, even insurance claims assistance!
Call Us Today!
If you suspect that your house could need a new roof, call Blue Rain Roofing at (816) 358-7663. We can figure out if the time is right for a shingle replacement and even give you an estimate on the project. We are prepared to earn the trust of more people in Merriam, KS!